Writtle
Jazz
Festival
2021
Sunday 8th August – Midday until 9.30pm
We return with a similar but improved format much like 2017's Festival, with two stages!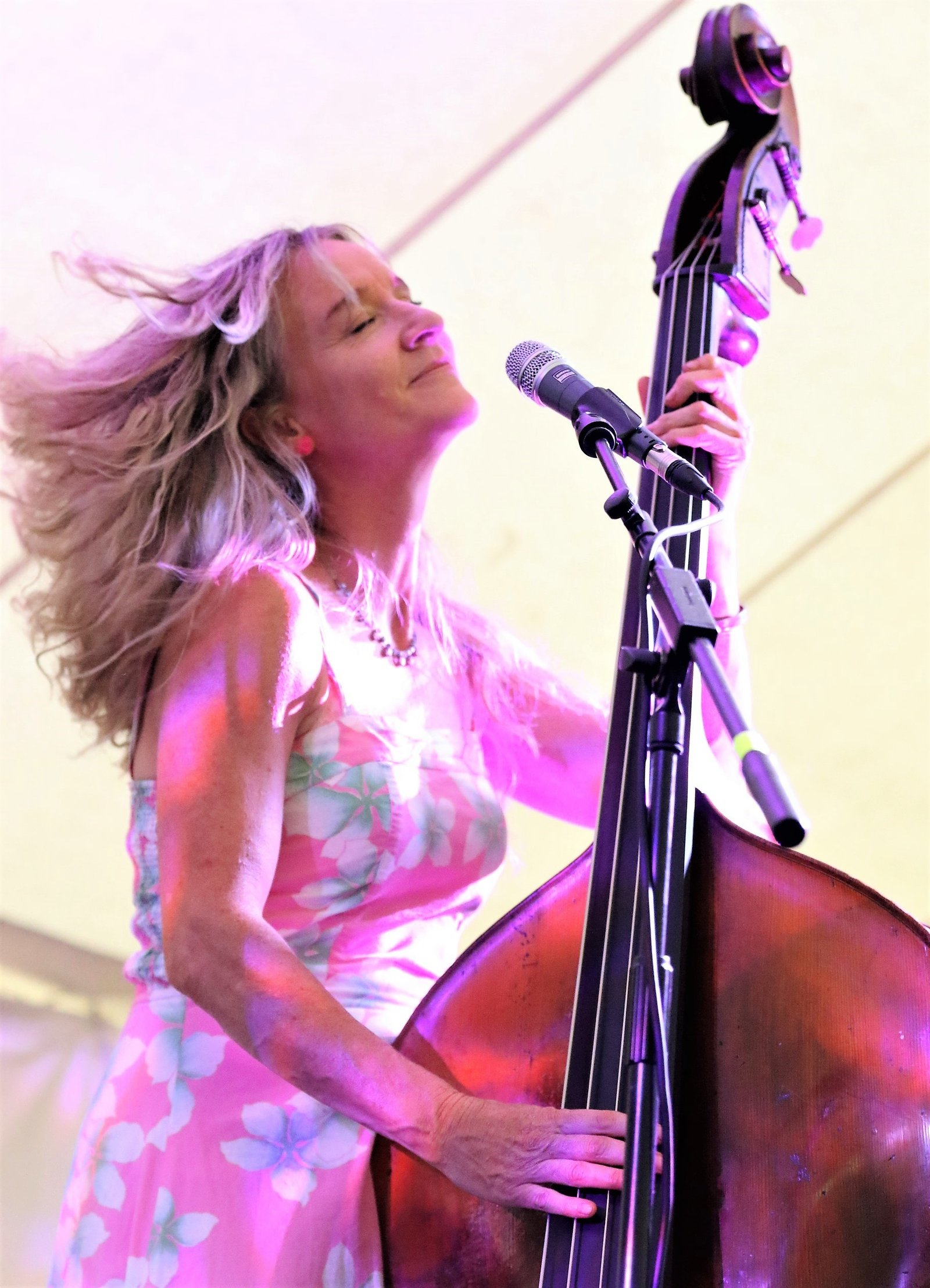 Nicola Farnon!
Nicola returns with her Quartet including David Newton on Piano! Will be amazing…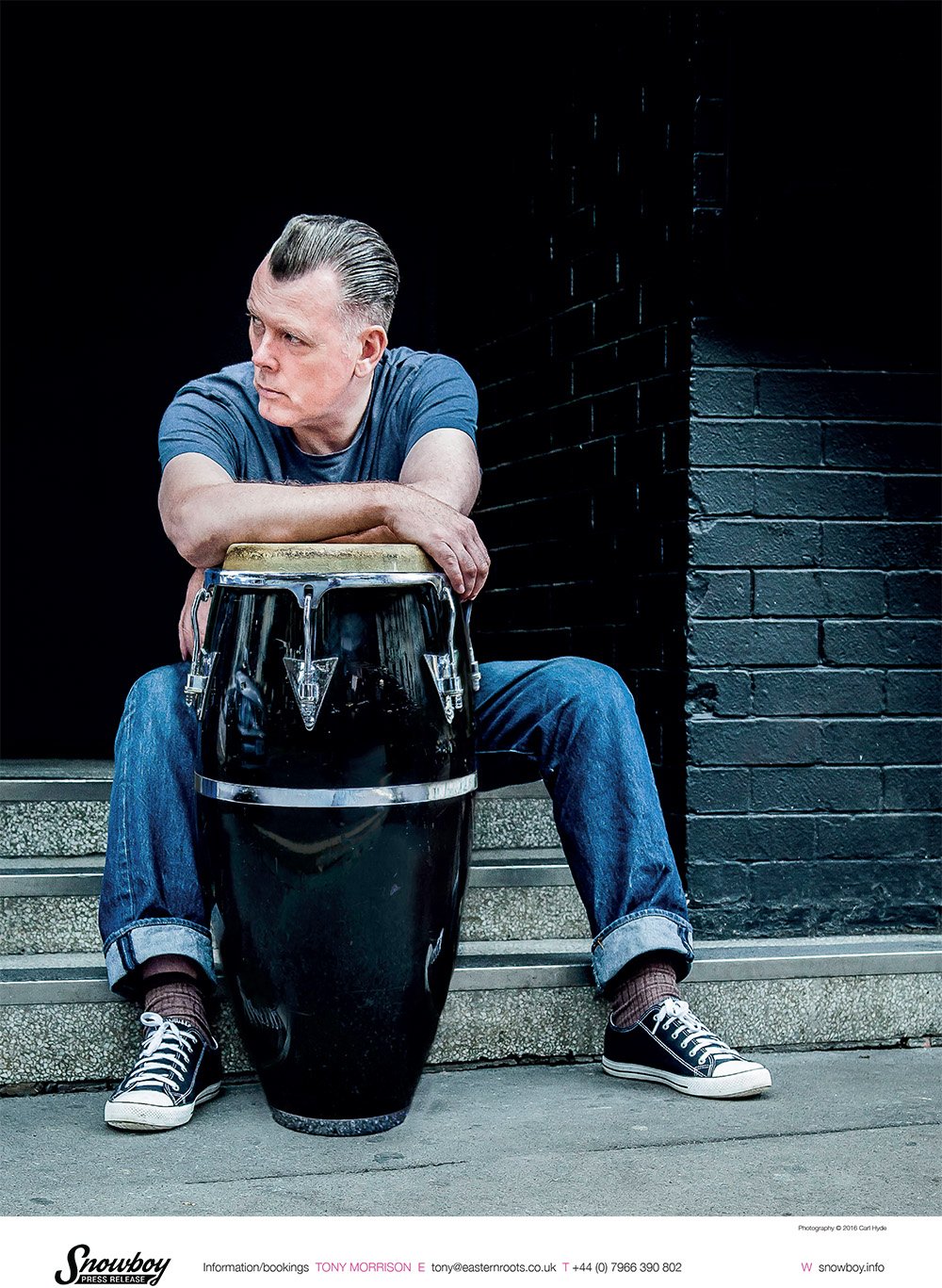 Two stages as in 2017!
We'll have a main stage and a supporting stage.
We have just confirmed SNOWBOY & THE LATIN SECTION as headline!
Zak is working on the lineup right now and we will publish additions both here and on Facebook as soon as they are confirmed!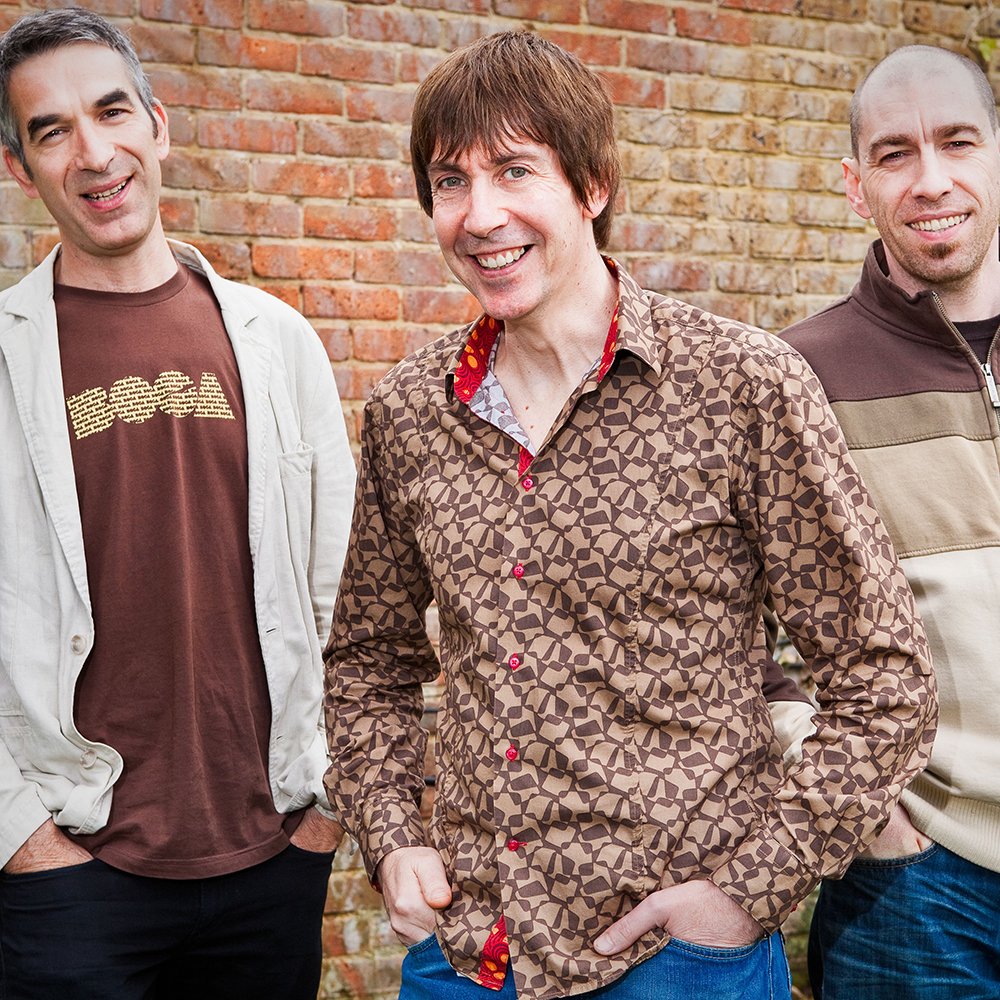 The Neil Angilley Trio….
"Neil Angilley has long been one the UK's best -kept secrets in the Jazz world. The Neil Angilley Trio debut album – Havana Club is nothing short of spectacular, reminiscent, at times of the great works of Michel Camillo and Chick Corea, this brazillian – fusion trio album is world class and is a very fulfilling listen. I won't highlight any particular title on the album as they're all great, so, as I say: just take a moment to check it out."   Blues & Soul Magazine
Chill out, have a cool glass of prosecco and maybe a dance….
Early bird tickets will be available from April 1st via Eventbrite, from £15 Adult, £7.50 Child.
On the day Adults £25 cash/£26 card Children £12.50 Cash/£13 Card.
Learn a few salsa and merengue steps
Salsa D'lite
Salsa D'lite
Salsa D'lite was born out of a desire to bring the joy of dancing to everyone in the community. Our ethos is that dancing should be accessible to anyone regardless of ability, and with a little help, support and laughter, we can all enjoy a little Latin flair in our lives!  
Paul and Alex are looking forward to teaching you a few salsa and merengue moves during the day and then you can put them to the test when Snowboy & The Latin Section hit the stage at 8.00pm!
Why not have a couple of lessons before the festival and brush off those cobwebs. Click their link to find out how…
Not just a Jazz Festival
Fabulous refreshments!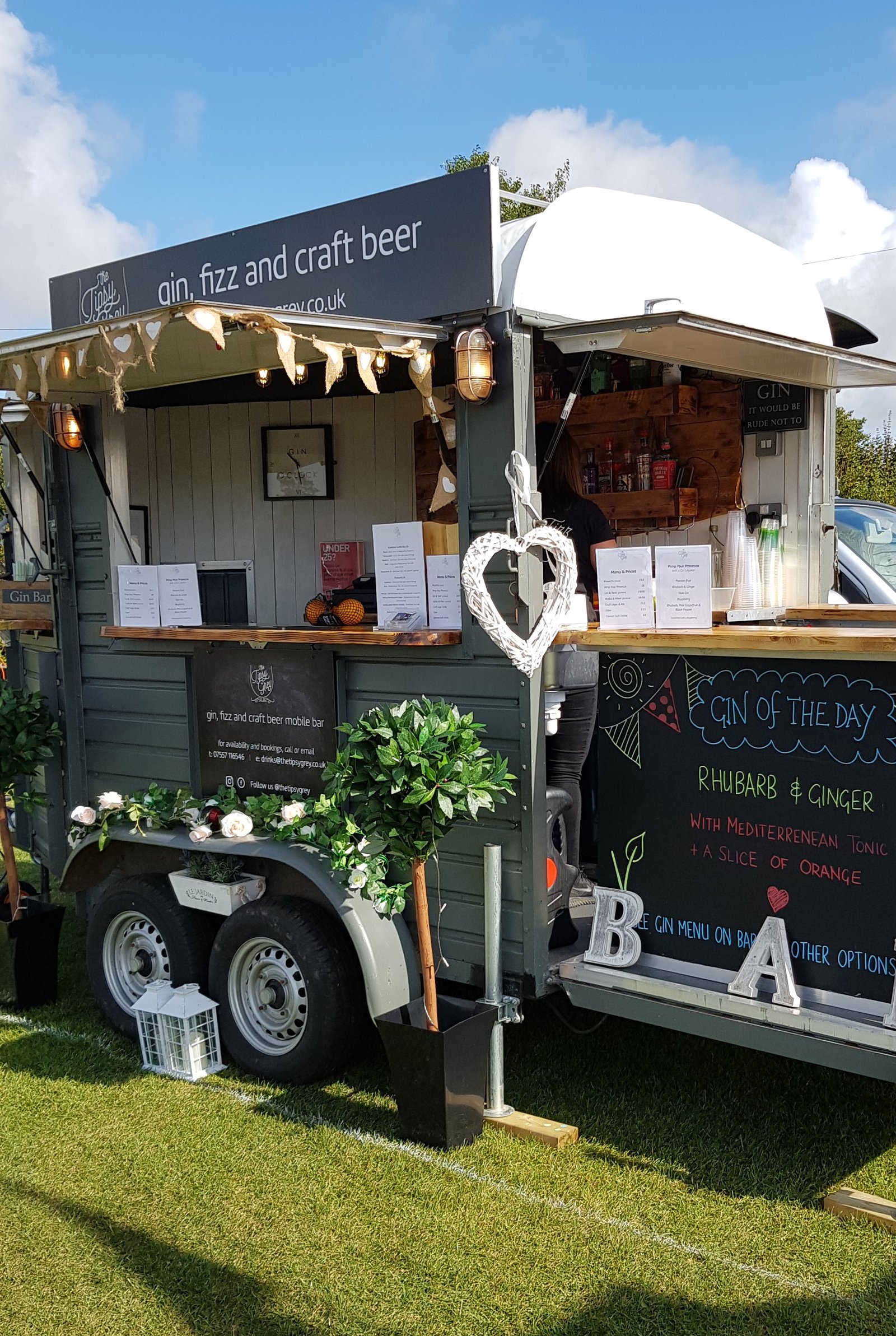 Tipsy Grey
Our passion for drinks and working with amazing people started a great idea. Sisters, Rachael and Emma and their friends Clair and Lin decided it was time to put their social skills to good use. So, The Tipsy Grey was born. A premium mobile drinks service for your social gatherings.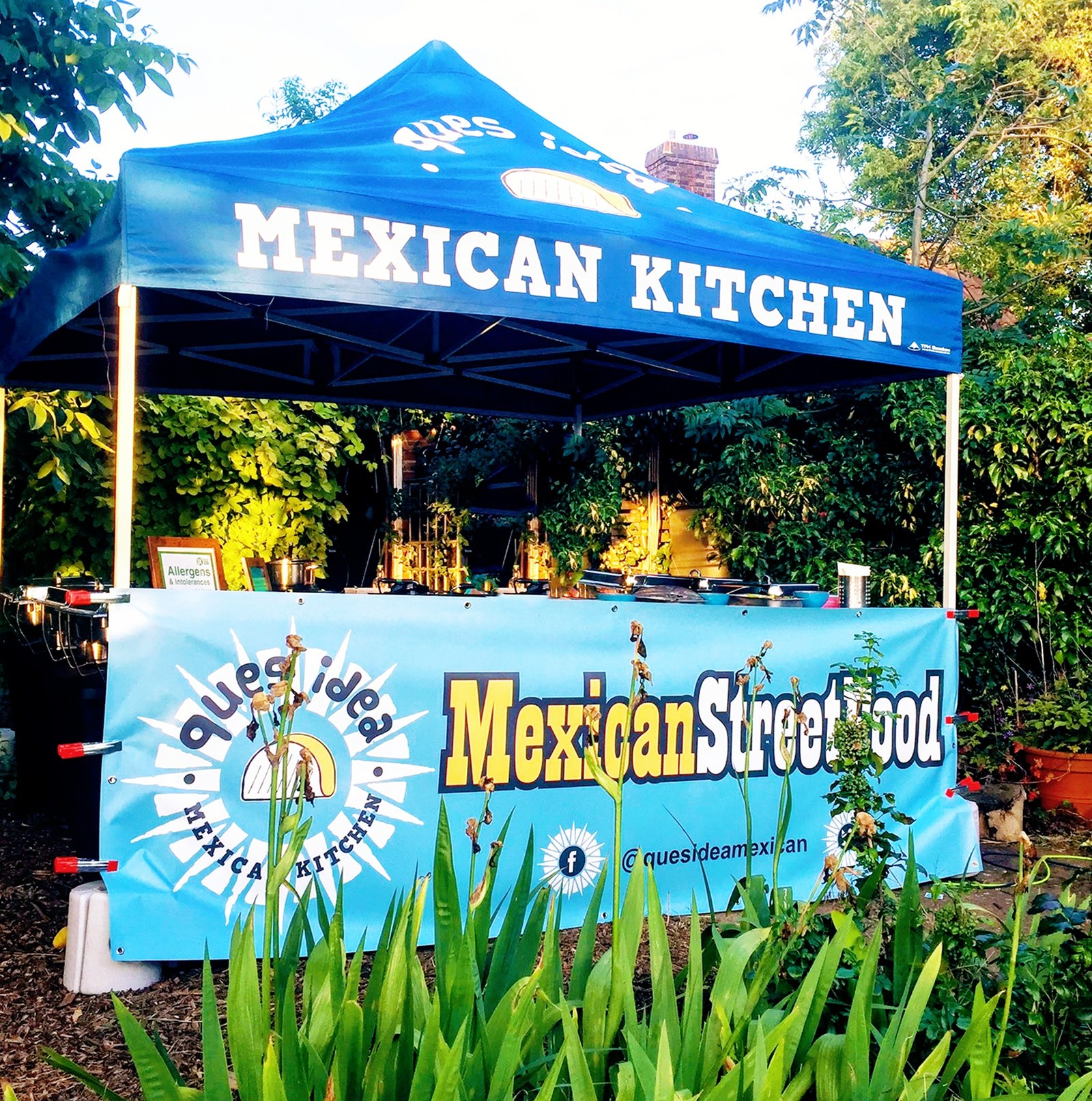 ques idea
Well hello there!…
In a nutshell (or perhaps an avocado skin?), we sprung from my passion for authentic Mexican food (Strictly MexMex flavours …no Tex Mex here!) along with my longstanding love affair with cheese.
​I spent 15 years living in Mexico, where I learned about, cooked and ate A LOT of Mexican food.
You eat with us…you get the real deal!
​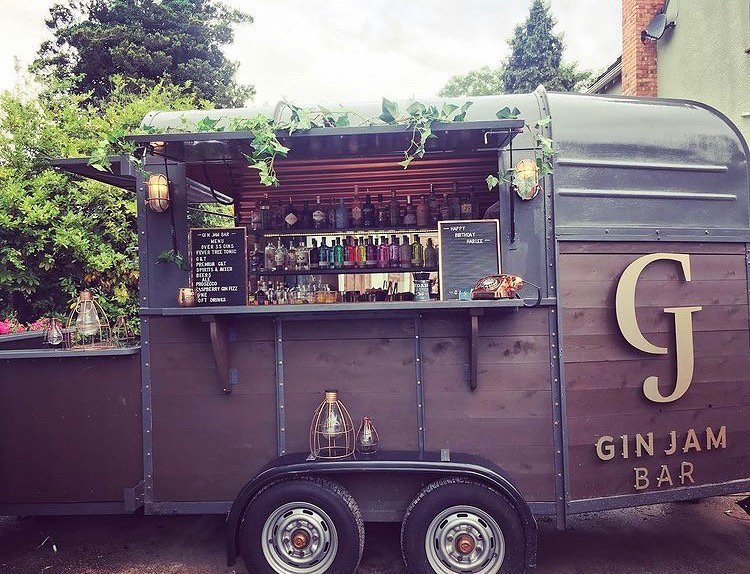 Gin Jam Bar
Welcome To Gin Jam Bar
A Gorgeous Converted Horsebox
We simply love events, socialising, great food and drink, so, nice to see you here too.  Once an old horse trailer now a beautiful, stylish mobile events bar, adding rustic charm to any event.
Cha Cha Pizza
Cha Cha Pizza Co provide delicious, wood fired, Neapolitan style pizza. Our pizzas are cooked and freshly prepared from our beautifully converted vintage 1971 Citroen HY van. It is always a head turner wherever we go, and that is before they smell our pizzas!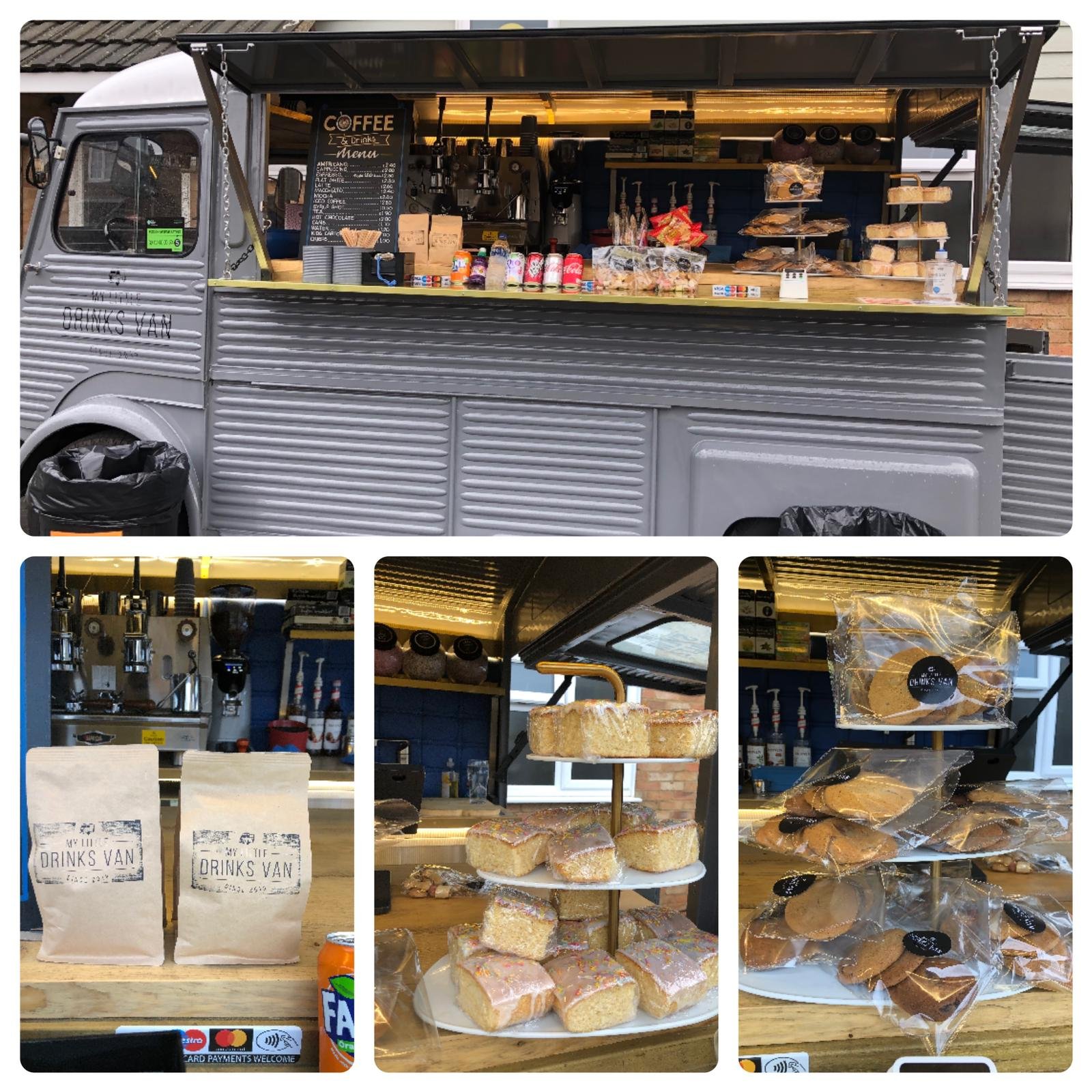 My Little Drinks Van
The Sylva Waltz provides locally sourced Coffee from Artisan Roasters Mac & Me. A varied range of freshly made milkshakes, cold drinks, snacks and freshly homebaked cakes are available; with special consideration in mind for our vegan and gluten free friends. We are also dog friendly, offering our ever so popular doggie ice cream.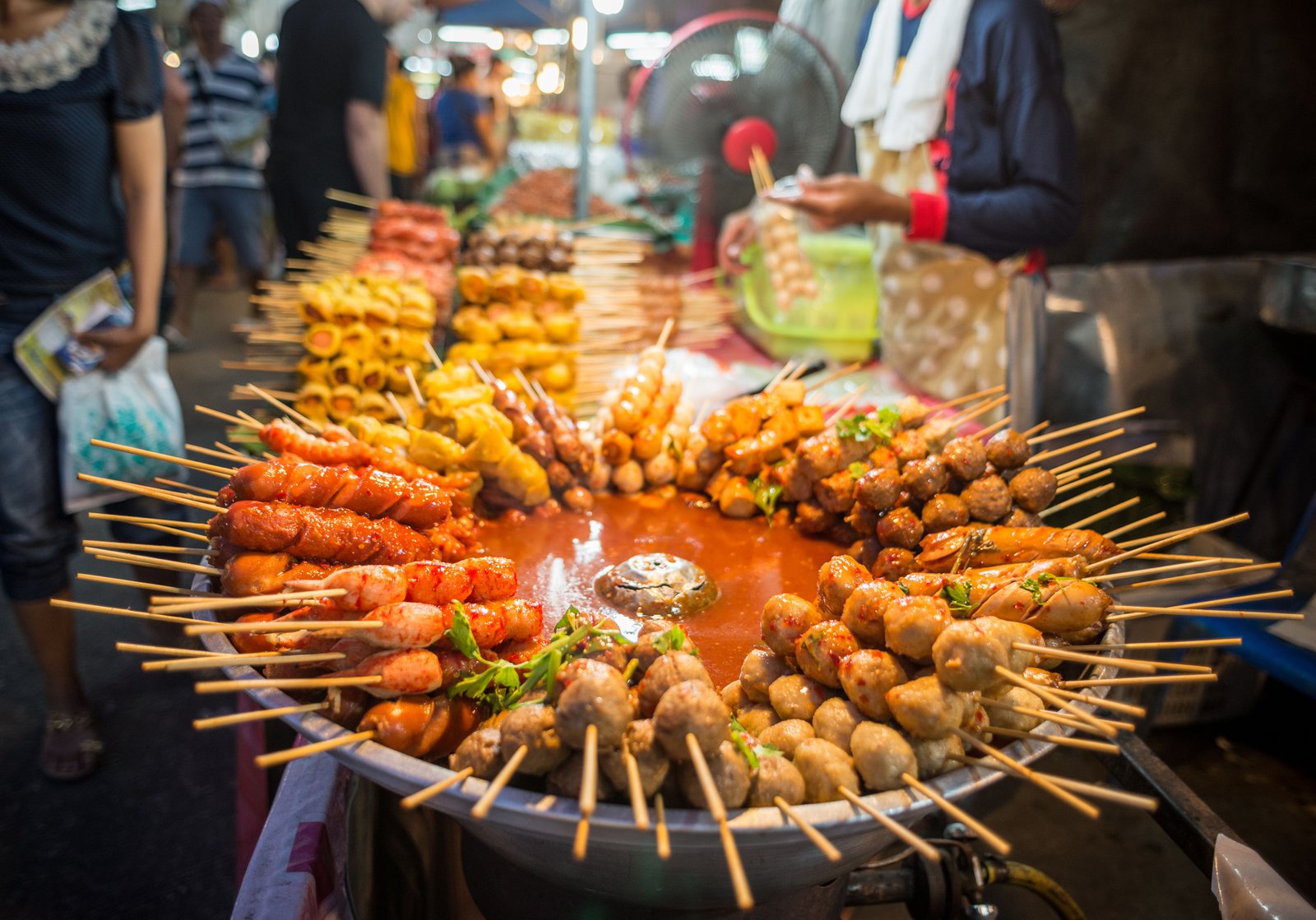 Fan Thai Sticks
We love to cook with passion!
As the street food concept is just a part of the culture in many places in the world or is gaining more popularity in other countries we are very excited to contribute to it bringing authentic Thai street food dishes to the UK public.
Vintage Bar Company
It is that journey that in June 2018 we embarked upon with our aim to restore this timeless french workhorse into a superb fully functioning mobile bar. The result is there for all to see and I'm sure you will agree with us the old boy has brushed up quite well.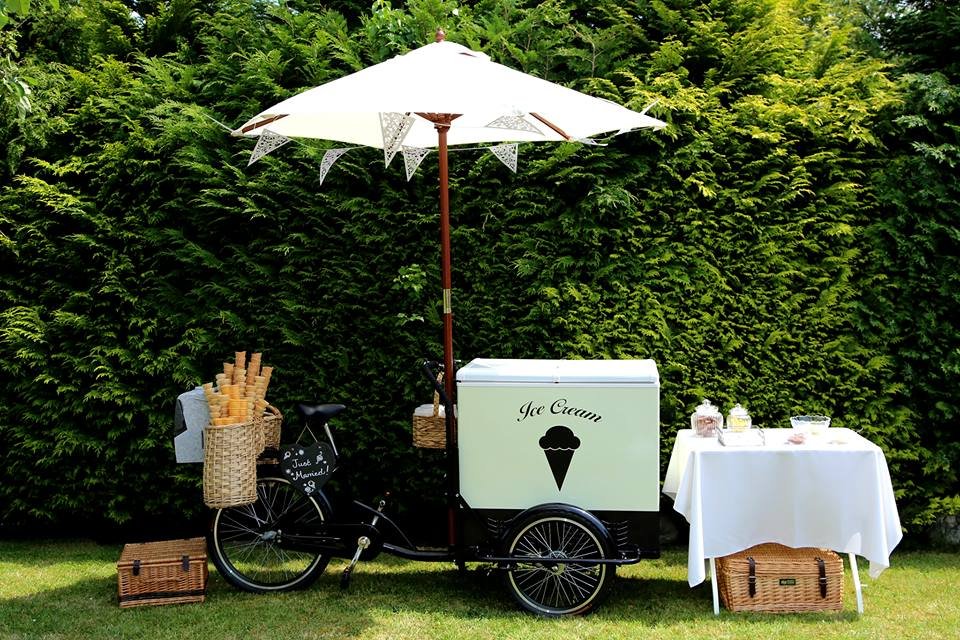 Mamma Scoop
This family inspired business hails from Sicily where some of the best, most tastiest Gelati originated many moons ago. It is perhaps fitting that Mamma Scoop's vintage style service evokes that feeling of a bygone era and offers a taste that has delighted ice cream lovers for generations…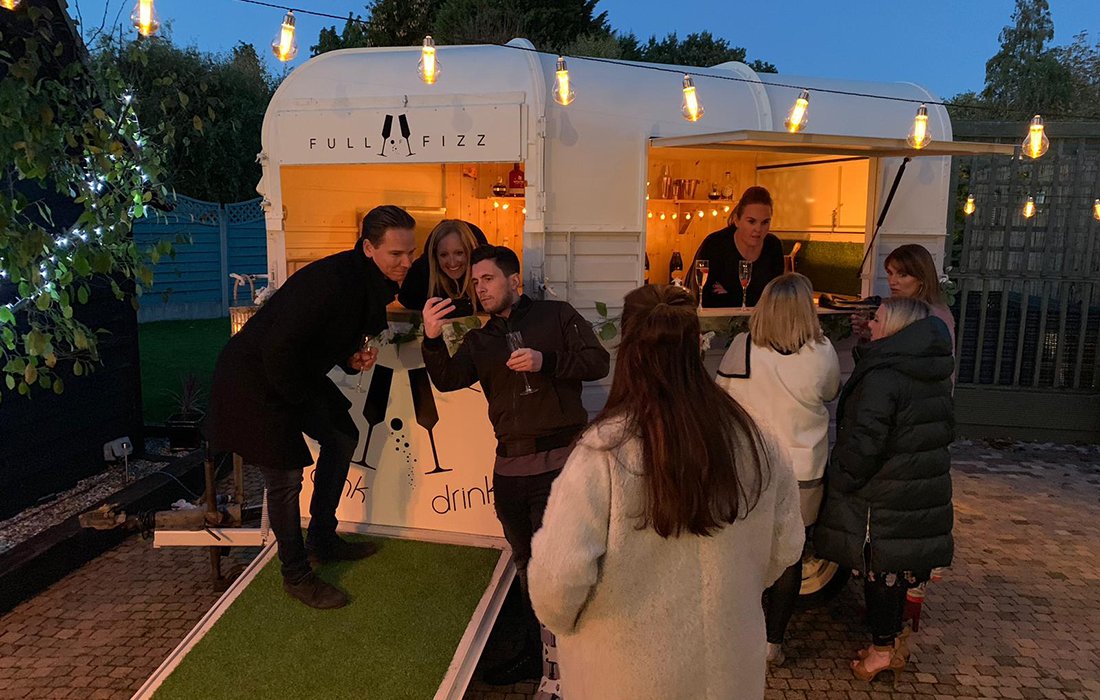 Full of Fizz
We love meeting new people and we love Prosecco and Gin!! So we have decided to put the two together and help others to enjoy themselves so opening a mobile prosecco bar was the perfect opportunity to do this!
After a break in 2020 Writtle Jazz Festival returns in 2021!
What to expect…..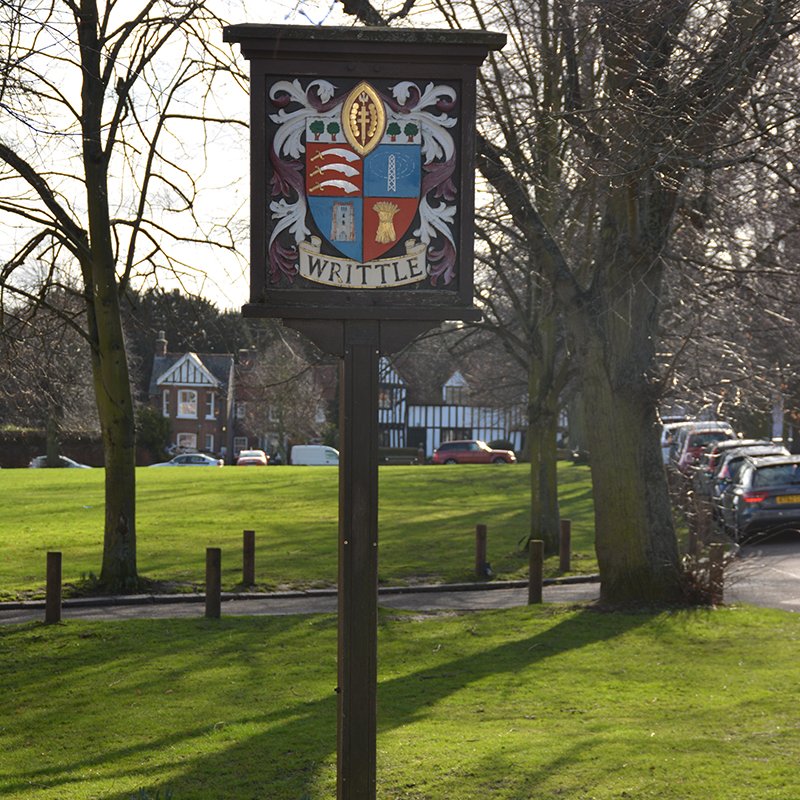 Writtle Village
Writtle is just west of Chelmsford and is one of the oldest and most pictureque villages in England. Easy to drive to. There is some parking around the green, but there are 600 free spaces at Writtle College on Lordship Road, which is a short walk to the Green.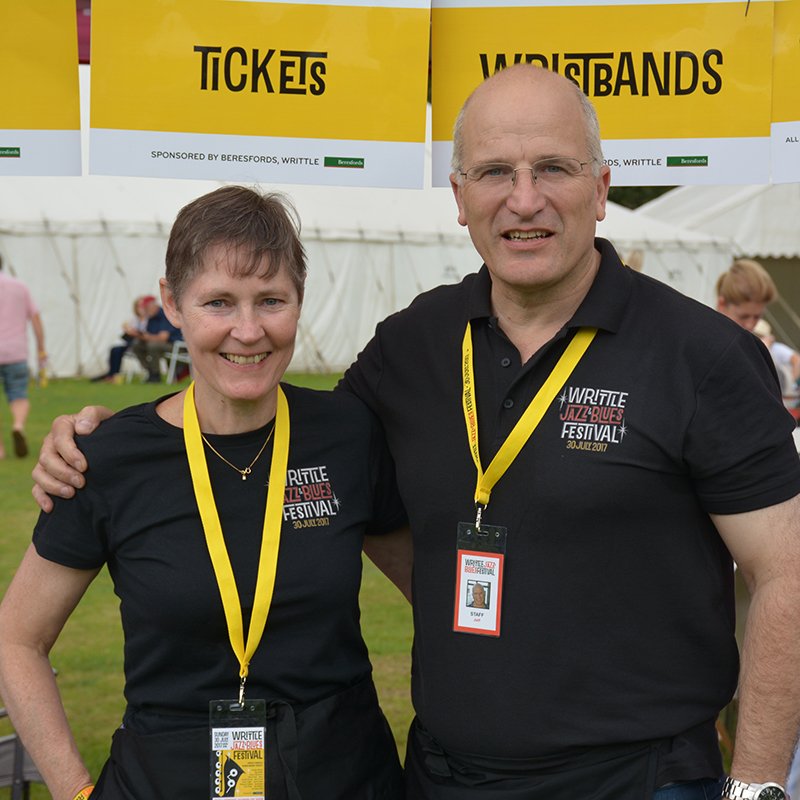 Be a volunteer
If you love Jazz and want to get involved with Writtle Jazz Festival, then why not become a volunteer on the day! We have a friendly team of people already, but one or two more is always helpful. Just a couple of hours of your time checking tickets and you can spend the rest of the festival in your free t-shirt enjoying the day. Email andy@writtlejazzfestival.co.uk
What to bring
This year we will have two traditional marquees on the village green, each with a stage and bands performing all day. There will be hay bales dotted around the enclosure between the two marquees, but if you want to be more comfortable, then bring your own chairs and maybe a rug! There will be a range of food and refreshments on offer this year and the enclosure will be licenced, so we would politely ask that you do not bring your own food or alcohol. We have carefully chosen the suppliers. We are catering for all tastes, Vegan and vegetarian, and we will be considering the environment.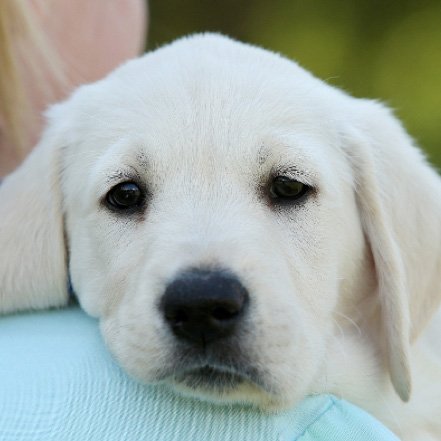 Guide Dogs Association
Writtle Jazz Festival is supporting The Guide Dogs Association this year! Peter and Brenda Woodcock, who have supported the Festival since it's inception, spend a considerable amount of their time volunteering for the Guide Dogs Asscoation, so we have asked them to be present at this years event. You will be able to see how you might get involved and perhaps you might like to sponsor a puppy!
Highlights from Previous Jazz Festivals…..
Writtle Jazz Festival 2017 - Courtesy of Crispin Coulson
Guthrie Govan and the Fellowship at Writtle Jazz Festival 2018
Sunday 29th July 2018 - Writtle Jazz Festival - Crispin Coulson