Writtle Jazz Festival is on Sunday 6th August from 11.00am until 9.30pm!
Commencing at 11.00am with 10 bands on the lineup!
Great choice of bars offering draught beer, prosecco, a selection of Gin and more!
A selection of hot food, from Pizza to Mexican and this year Fish and Chips!
Volunteer at Writtle Jazz Festival!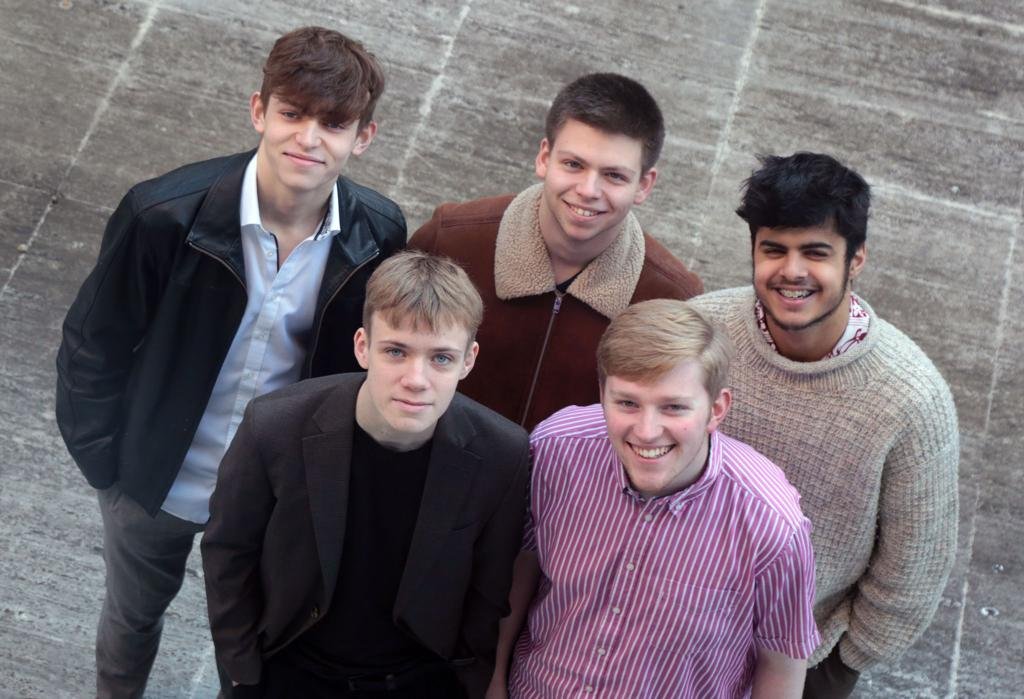 Get ready to be blown away by the incredible young talent taking to the stage at Writtle Jazz Festival on Sunday 6th August! We are proud to showcase a lineup of exciting rising stars who are pushing the boundaries of jazz and bringing fresh perspectives to the genre. These young musicians are poised to make a lasting impact on the jazz world, and you won't want to miss their electrifying performances….
The Chiriari Quintet is formed of students who met whilst studying on the Jazz Course at 'The Purcell School for Young Musicians'.
Since the band's creation in late 2021, the group have started emerging onto the scene in and around London, with varying performances from regular jazz nights in pubs, to playing in highly acclaimed jazz venues such as the Jazz Centre UK and Pizza Express Live.
From Jimmy McHugh and Thelonius Monk, to Kurt Elling and Roy Hargrove, the band enjoy listening to and performing a range of styles that they hope you will enjoy too!
The group is made up of Noah Chiari on Baritone Sax, Zaki Osahn on Bass, Freddie Garner on Drums, Djordje Jovanović on Keys and Ted Porter on Trumpet.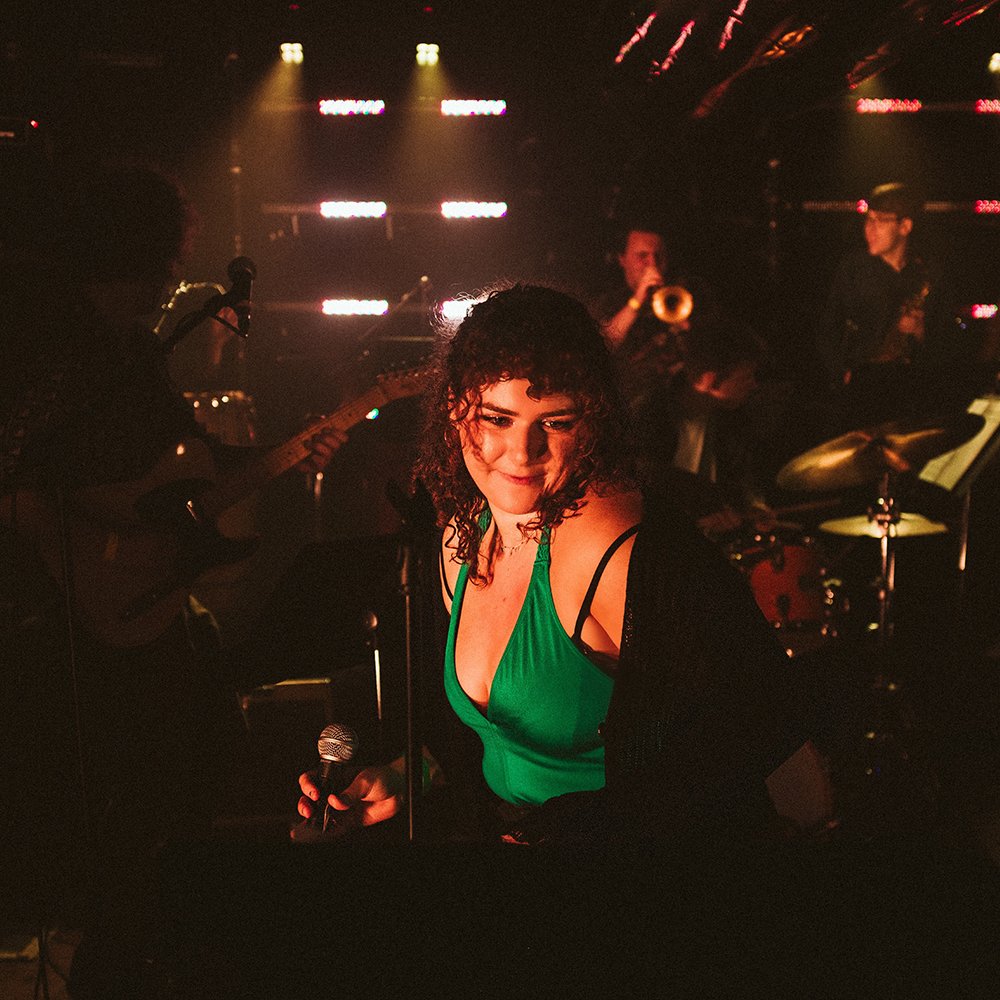 Amy Hollingsworth Quintet……
Will kick things off at Writtle Jazz Festival on Sunday 6th August, so arrive early to see this amazingly talented group of young musicians!
Amy Hollingsworth is a vocalist  based in London and has recently graduated with a Jazz degree from the Guildhall School of Music and Drama. 
Amy takes inspiration from ranging artists like Anita O'day, Julie London, Stevie Wonder and Al Jarreau.
While regularly playing within London jazz clubs like Tolouse La Trek and touring with The Astor Big Band, Amy has also cofounded Drift, a jazz/folk/pop infused trio and debuted their original music at the London Jazz Festival in 2021.
While focusing on the end of her degree Amy has also been touring as a backing vocalist for Joe Stilgoe with The BBC Concert Orchestra and appeared at this years Cheltenham Jazz Festival. 
Amy continues to finish her own original music and looks forward to releasing her first E.P next year.
The lineup for the quintet features fine young musicians, all recent graduates of the Guildhall school of Music and Drama….
Amy Hollingsworth – Vocals
Jack Ross – Trumpet
Will Hobson – Piano
Mark McQuillan – Bass
Simon Spies – Drums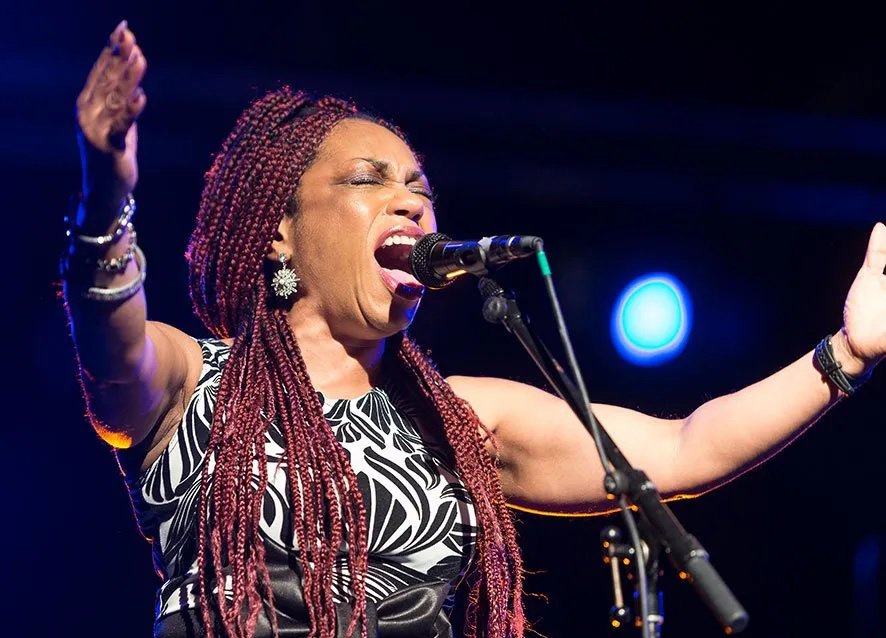 Beverley Skeete and Kevin Leo together at Writtle Jazz Festival on Sunday 6th August!
Beverley is best known for her hit "Passion" which she performed with the Group "Gat Décor" in 1996 on her top 5 debut on TOTP.
She can also be heard on the albums of artists such as Tina Turner, Sir Elton John, Bill Wyman's Rhythm Kings and many more.
Kevin Leo is a British singer, songwriter, producer, entertainer – some call me Quirky!
"some say I have Soul. I Say be happy and keep control. I have a song and production for every occasion, even the corny ones."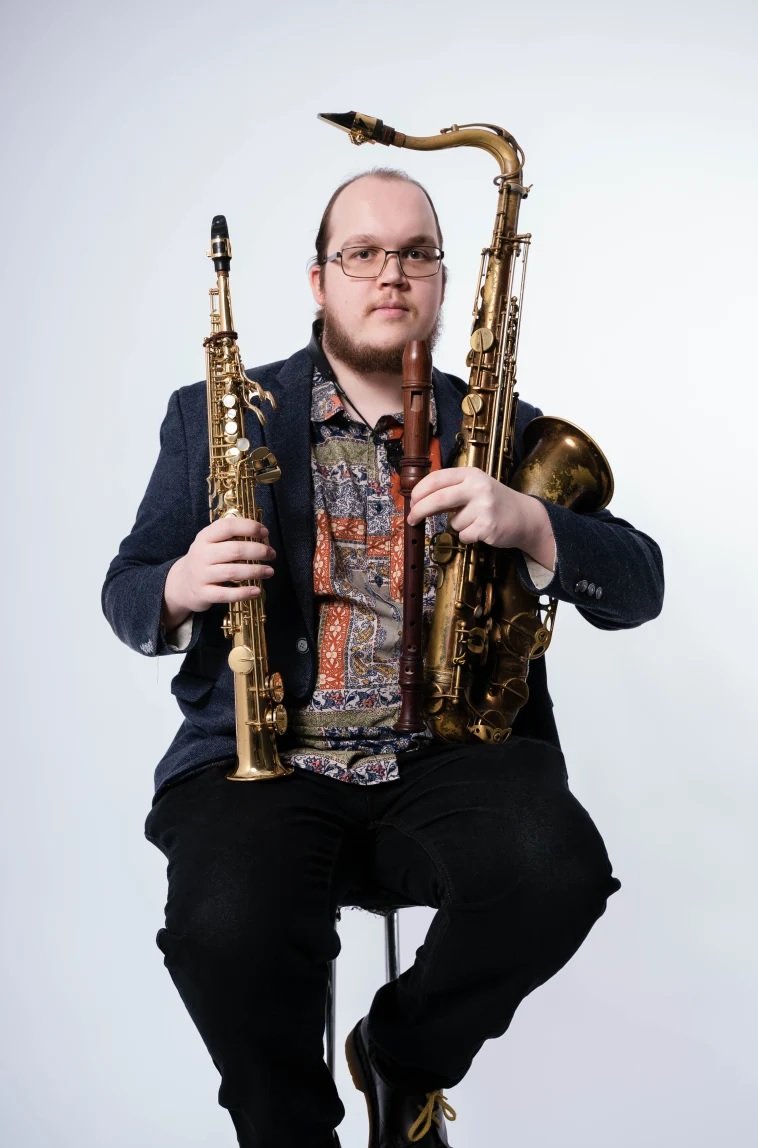 Tom Ridout & Lost at Sea…..
combines the virtuosic talents of Tom Ridout and the captivating soundscapes of the Lost at Sea project. Tom Ridout, an award-winning saxophonist and recorder player, has swiftly risen to prominence on the vibrant London jazz scene. His exceptional talent, numerous accolades, and critically acclaimed debut album "No Excuses" have solidified his position as one of the most exciting and promising young musicians in the UK jazz scene today.
Sigur Rós, the Icelandic band renowned for their ethereal, post-rock sound palette, blending the aesthetics of rock, classical European music, and minimalism, has become increasingly popular in recent years. Lost At Sea aims to capture, explore, and reinterpret the mesmerising sonic landscapes crafted by Sigur Rós. Led by jazz pianist Dan Banks, the project fuses free improvisation and structured compositions to weave a spellbinding and captivating experience.
Tom Ridout – Saxophone
Dave Whiting – Guitar
Dan Banks – Piano
Jose Canha – Double Bass
Trevor Taylor – Drums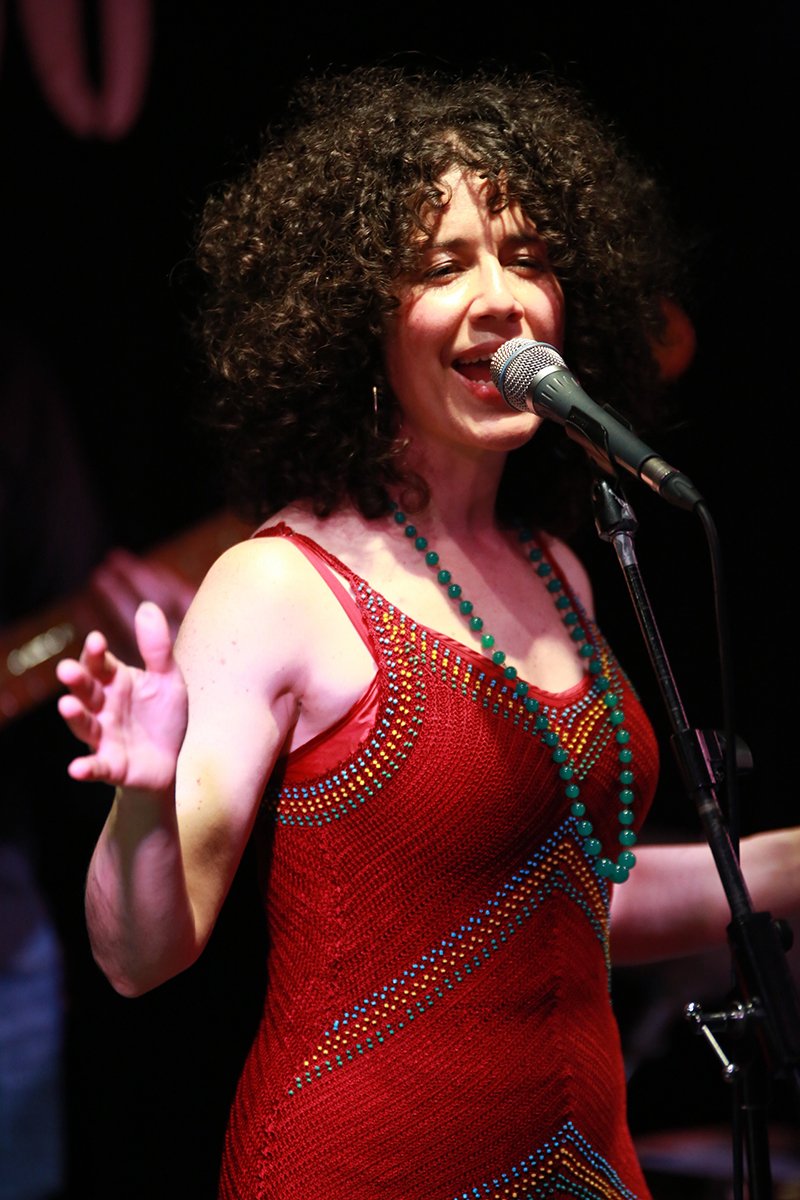 Lily Dior at Writtle Jazz Festival!
"Since Australian vocalist Lily Dior arrived on the London scene she's been going from strength to strength and amassing a reputation as an exciting live performer and versatile singer who works across genres including jazz, groove and soul" –  606 Club
Recognised as one of Australia's finest singers, Lily Dior has shared the stage with a remarkable list of outstanding musicians from Australia and around the world and has performed at many of Australia's best venues including The Opera House Concert Hall, The State Theatre and the Sydney Town Hall. 
A finalist at The National Jazz Awards she is also an experienced radio personality and three time host of The Freedman Fellowship Jazz Awards held yearly at The Studio, Sydney Opera House.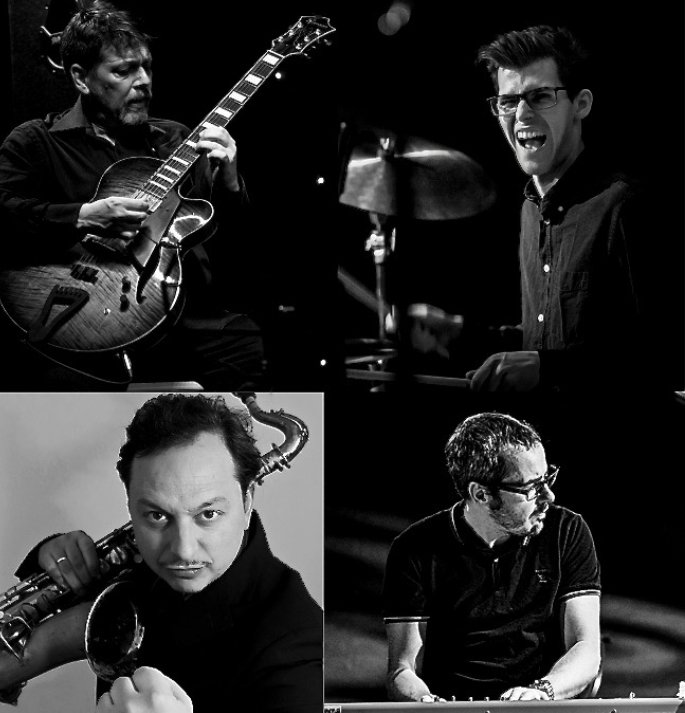 Nigel Price Organ Trio + Alex Garnet
Nigel led his organ trio to pick up the 2010 Parliamentary Jazz Award for "best jazz ensemble" and is one of the most highly regarded and in demand guitarists on the UK jazz scene today.
He spent three years with UK funk legends The James Taylor Quartet, and was voted No.1 in the British Jazz Awards for "best guitarist" (the trio also won 'best small group' that year). Nigel is a regular performer at Ronnie Scott's, where he's played around 600 times.
His blend of flowing bebop lines and deep blues feeling has made him popular with jazz, blues and funk audiences across the World. The organ trio provides a hard hitting, immediate and undiluted message and this band has toured the UK 8 times, establishing itself as one of the most prolific British jazz bands of the last two decades.
Jim Watson is an utter legend, having showed the World his talents with outfits like Us3, The Brand New Heavies and Incognito, as well as with jazz legends like Jime Mullen, Bobby Watson and even James Moody!
The effervescent, explosive and absurdly groovy Joel Barford is perhaps the most exciting drum talent in the UK right now, and spurs this tight little unit on to even greater heights.
Paul Higgs 'In concert with PAVANE'…
is an exciting addition to this years Writtle Jazz Festival on Sunday 6th August!
The performance is based on 'PAVANE', Paul's critically acclaimed album. It is a collection of original compositions that blend the genres of jazz and classical music. In concert the jazz ensemble is complemented by the melodious sounds of a cello.
The lineup features Natalie Rozario (Cello), Chris Ingham (Piano), George Double (Drums), Jerome Davies (Bass), Andy Watson (Guitar) and of course Paul Higgs (Trumpet).
Paul has had an extensive musical career in many fields including performing, composing and arranging music for film, TV and theatre. In the early part of his career he was a leading performer and composer in the National Youth Jazz Orchestra (NYJO), then became a Musical Director for the National Theatre and Royal Shakespeare Company, where he stayed for many years. He has performed with luminaries including Sir Peter Maxwell Davis, BBC Philharmonic Orchestra, Johnny Dankworth, Rosemary Clooney, Lulu, Tony Hatch, John Williams, Nancy Wilson and Shorty Rodgers.
"Paul Higgs is a world class composer and trumpet player, and this collection conclusively proves the point" – Digby Fairweather: BBC Presenter (Radio 2 and 3) and Jazz Trumpeter.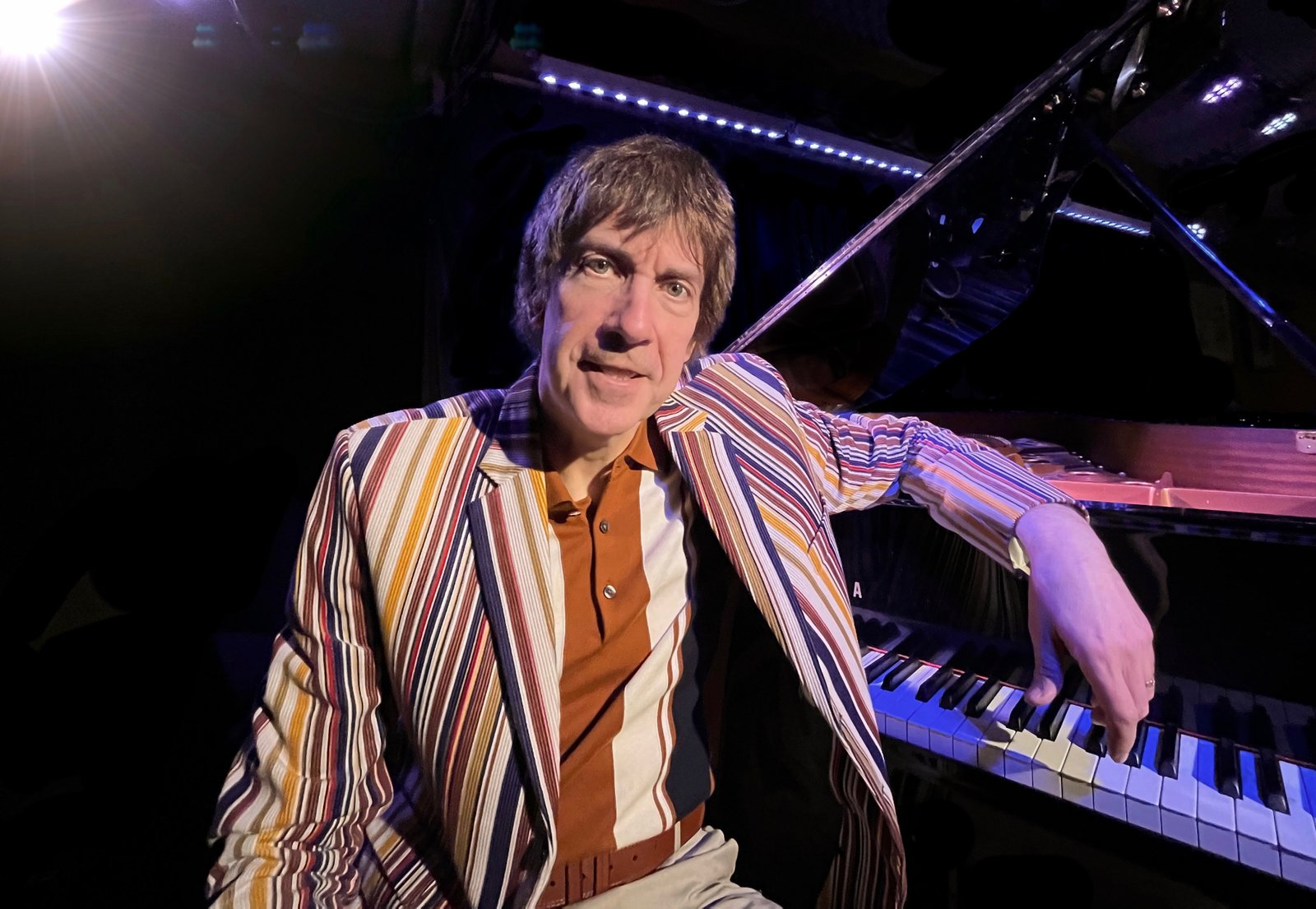 Neil Angilley Trio
This live show is spellbinding, incorporating instrumental virtuosity and 3 part local harmony which adds a unique dimension to the sound, creating an uplifting take on infectious rhythms from Brazil and Cuba.
Neil Angilley Trio have released 5 albums – Yambou, Live At The 606, The Lake District, Havana Club & Chango.
The trio works regularly in the London Jazz scene and across the U.K. performing at prestigious venues including Ronnie Scott's, The Stables and the 606 Club. During a recent tour in Italy they appeared at 'Trieste Loves Jazz' International Jazz Festival.
As well as appearing on the main stage at Glastonbury with Dame Shirley Bassey, Neil has also performed with Vanessa-Mae, Maceo Parker, Lionel Richie, Lisa Stansfield and Three Friends (Gentle Giant), amongst many others.
The lineup features….
Neil Angilley – Piano & Vocals
Davide Giovannini – Drums & Lead Vocals
Davide Mantovani – Bass & Vocals
"The crowd were captivated by the Neil Angilley Trio's authentic Brazilian rhythms on top of rich vocal harmonies, segueing into staggering solo & group passages of virtuosity. Sensational" Ronnie Scott's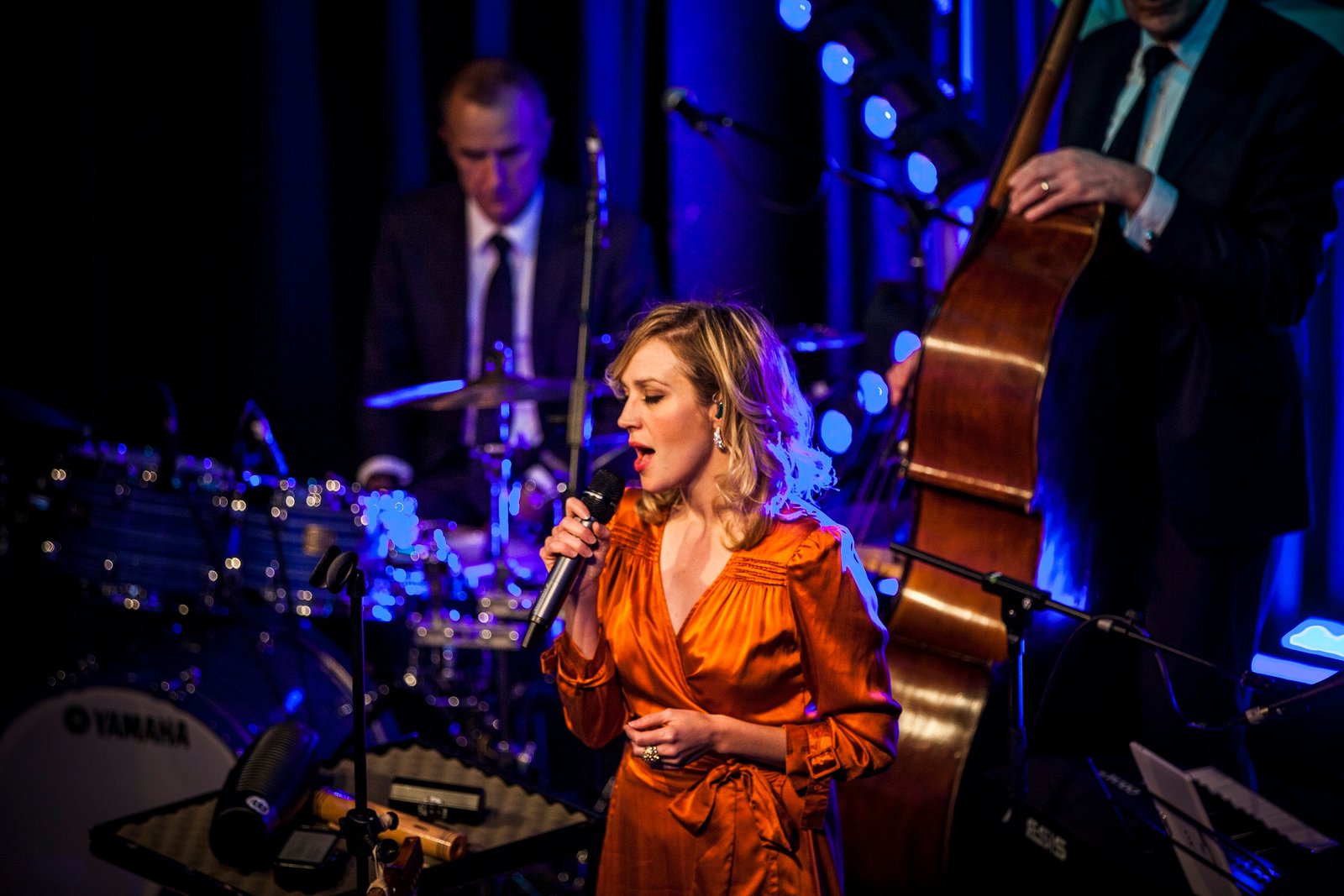 Jazz Dynamos!
Jazz Dynamos – a five-piece band who take well known songs from the 70s and 80s, transforming them with a mix of jazz, bossa and samba!
Their unique set of exuberant, entertaining, original contemporary jazz arrangements includes hits by, amongst many others, Dolly Parton, Madonna, U2, The Police, a-ha and Britney Spears.
Writtle Jazz Festival
Writtle has become one of the countries well known local Jazz Festivals, featuring some of the best Jazz musicians, from Essex and the UK and we hope to offer an international lineup, maybe this year!
This year's lineup……
As writtle Jazz Festival's curator, Zak Barrett is carefully building another fantastic array of talent to feature on two stages again this year. 
We will be publishing details of the first of 10 bands to visit Writtle on Sunday August 6th!