Writtle Jazz Festival
Sunday August 7th 2022
Writtle Jazz Festival 2021 was arguably the best one yet! So, we are returning in 2022 with a very similar format, a little more food, lots more beer on tap and of course great JAZZ!
Buy tickets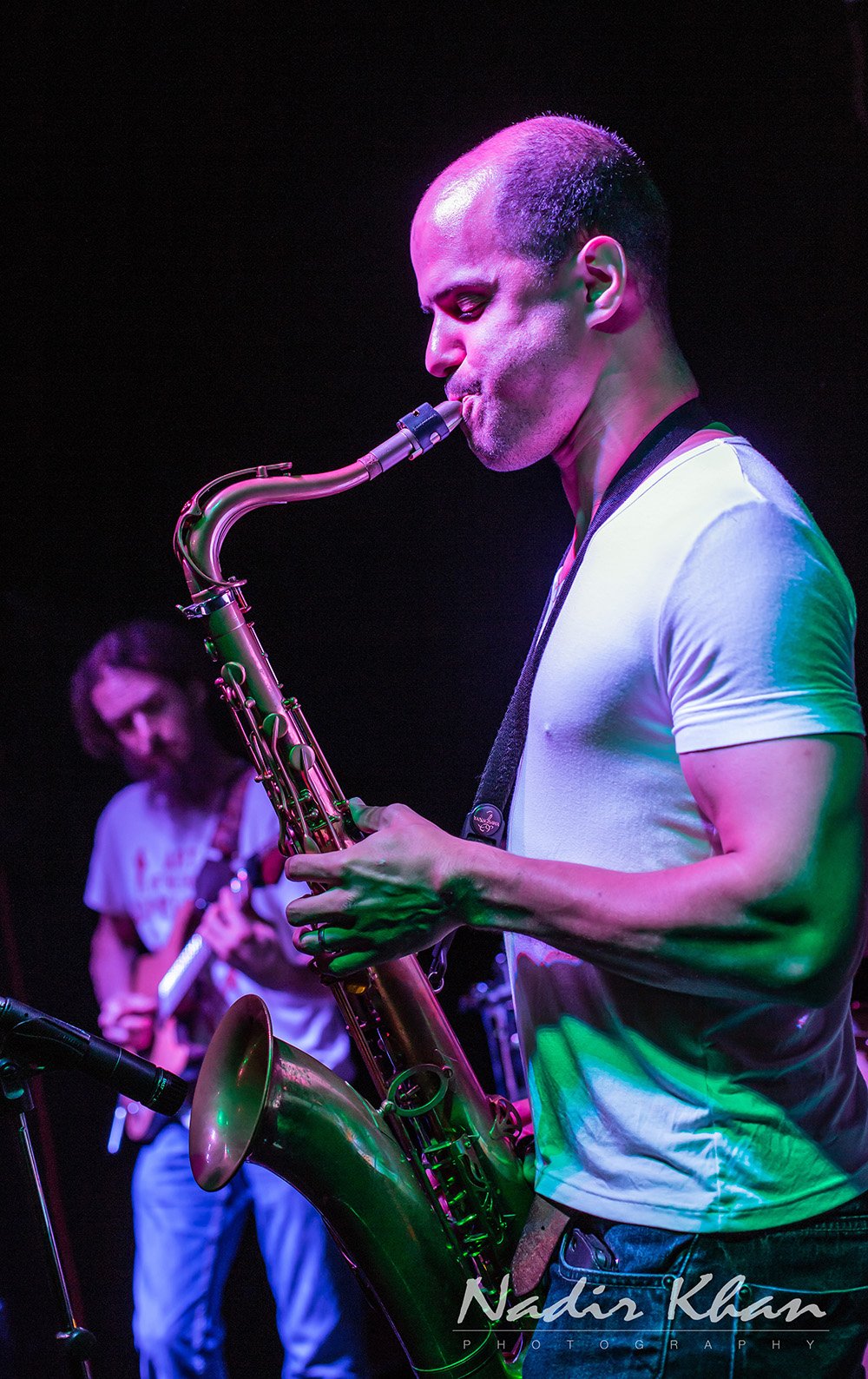 Writtle Jazz Festival
Put Sunday 7th August 2022 in your diary for the return of extraordinary Jazz, great food, wine, beer and fizz, all on Writtle Village Green. Early bird tickets available from April!
Eagle Angel Fusion!
Dave Ital's reputation as a studio and gigging guitarist is of the highest calibre. In his storied career, Dave's guitar has been heard accompanying the likes of Chaka Khan, Tom Jones, Nile Rodgers, Incognito, Beyoncé, Level 42, Mica Paris, Take That, Lulu, Bobby Womack & many other stars
With Eagle Angel Fusion expect pure funk, or Jazzy R&B or even Salsa or Afrobeat.
The groove is the THANG! Let's say 'It don't mean a thing if it ain't got that funk'.
Alan Clarke Quintet!
The Alan Clarke Quintet features Heather Simmons. She has performed with some of this country's finest jazz musicians and in world famous venues such as Ronnie Scotts and the Royal Festival Hall.
Her style flows between Billie Holiday and Peggy Lee singing songs from the 20's to 50's.
Her love of music and performing is reflected in her wonderful rapport with the audience. She will say of herself she is no Ella Fitzgerald but you will go away tapping your feet, with a smile on your face and feel the world can be a swinging happy place after all.
Yolanda Charles Project PH!
Fresh from Ronnie Scotts, Yolanda Charles Project PH will be playing at Writtle Jazz Festival!
Project PH is a group of musicians brought together by former session bassist Yolanda Charles. Awarded an MBE for services to music in 2020, she has had a long career backing artists such as Hans Zimmer, Squeeze, Dave Stewart, Robbie Williams and Paul Weller.
The band will feature the incredible Roberto Manzin on Saxophone, Nick Linnik on Guitar, Laurie Lowe on Drums and Hamish Balfour on Keys!
Derek Nash and Picante!
Writtle Jazz Festival is excited to confirm the first of 8 bands on this year's lineup, Saxophonist Derek Nash and Latin band Picante.
Picante takes flavours from Buena Vista Social Club, Sergio Mendes, Stan Getz/Astrid Gilberto, Spyrogyra and the Gypsy Kings with their unique compositions in mambo, salsa, samba and bossa nova styles.
The band showcases Latin maestro Neil Angilley on Piano, Chris Storr on Trumpet, Domonic Ashworth on Guitar, Andy Staples on  bass, Marc Cecil on drums and Satin Singh on percussion.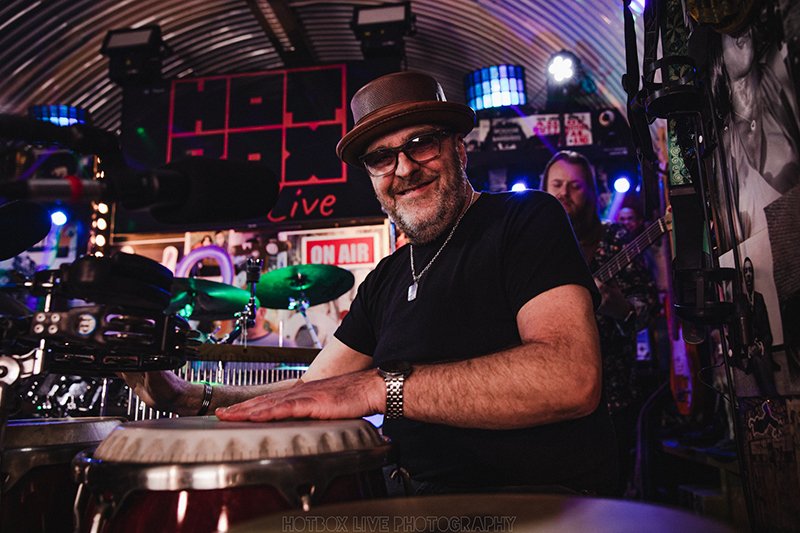 Sunchaser is on the lineup!
Originally formed in 1996, Sunchaser was a collaboration between Neil Robinson and Sam Edwards. Neil, at that time, was the long serving drummer for The James Taylor Quartet and continued to work with them until the middle of the year 2000.
Sam is also a seasoned session musician, composer and arranger who is involved with many projects and is the keyboard player for The Real Thing.
Sam and Neil recorded a funky upbeat version of the Sportsnight theme tune which became one of the favourite tracks of their album and was played on BBC Radio 2 and Jazz FM on numerous occassions.
The band also features Andy Staples on Bass, Zak Barrett on saxophone, Graham Cuttill on Percussion and Dave Ital on guitar.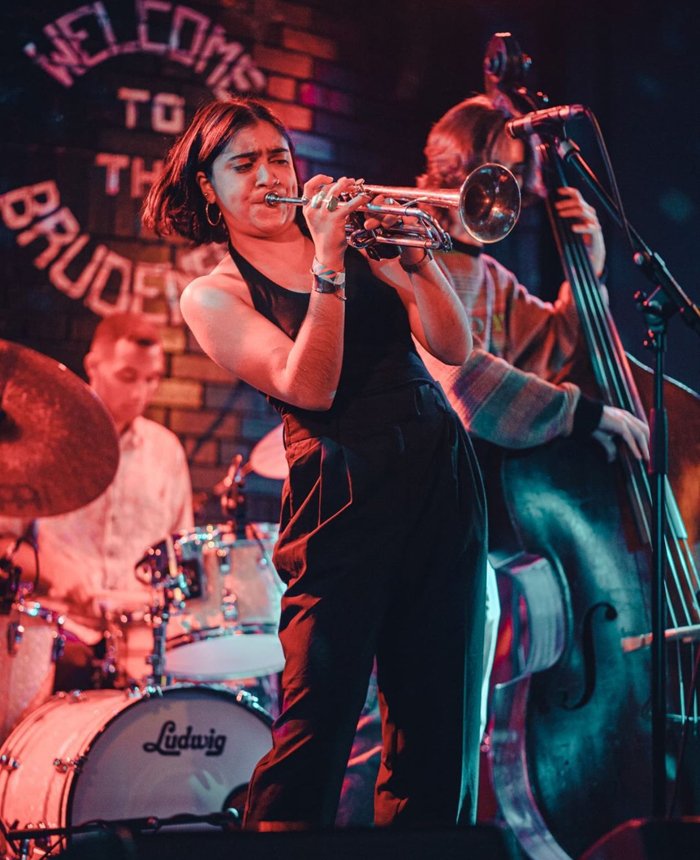 Mangorata
Fresh Young Jazz Collective play Writtle Jazz Festival!
Mangorata are a 6-piece Jazz Fusion collective based in Leeds. They play original compositions, creating high energy, with lively rhythms inspired by the likes of Herbie Hancock, Chick Corea, Wayne shorter, Nubiyan Twist and many more.
The band met whilst studying at Leeds Conservatoire.
They have combined their love for Jazz, Funk and Latin music and have performed at many of the iconic venues in Leeds and will be performing at Writtle Jazz Festival!
A Latin Vibe with Táylor Del Mundo!
A powerful display of infectious melody and rhythm are manifested through a show of passion and energy, inspired by the adventures of a travelling life..
The thunderous rumba of percussive guitar and encapsulating vocals pull you into a place of strong emotion driving deep into your soul
His debut album was written in 2021 while stranded in Switzerland during lockdown after hitch-hiking  there from London while Borders were closed, compelled to find a way into the country to be with his love….
Singing of love, life, death, money, murder, drugs, sex and happiness, Taylor Del Mundo 'The Gypsy Prince', takes you on an ever-moving journey leaving you enamoured, excited, and in love with life! 
Viva La Musica!​​ Olé!  Olé!"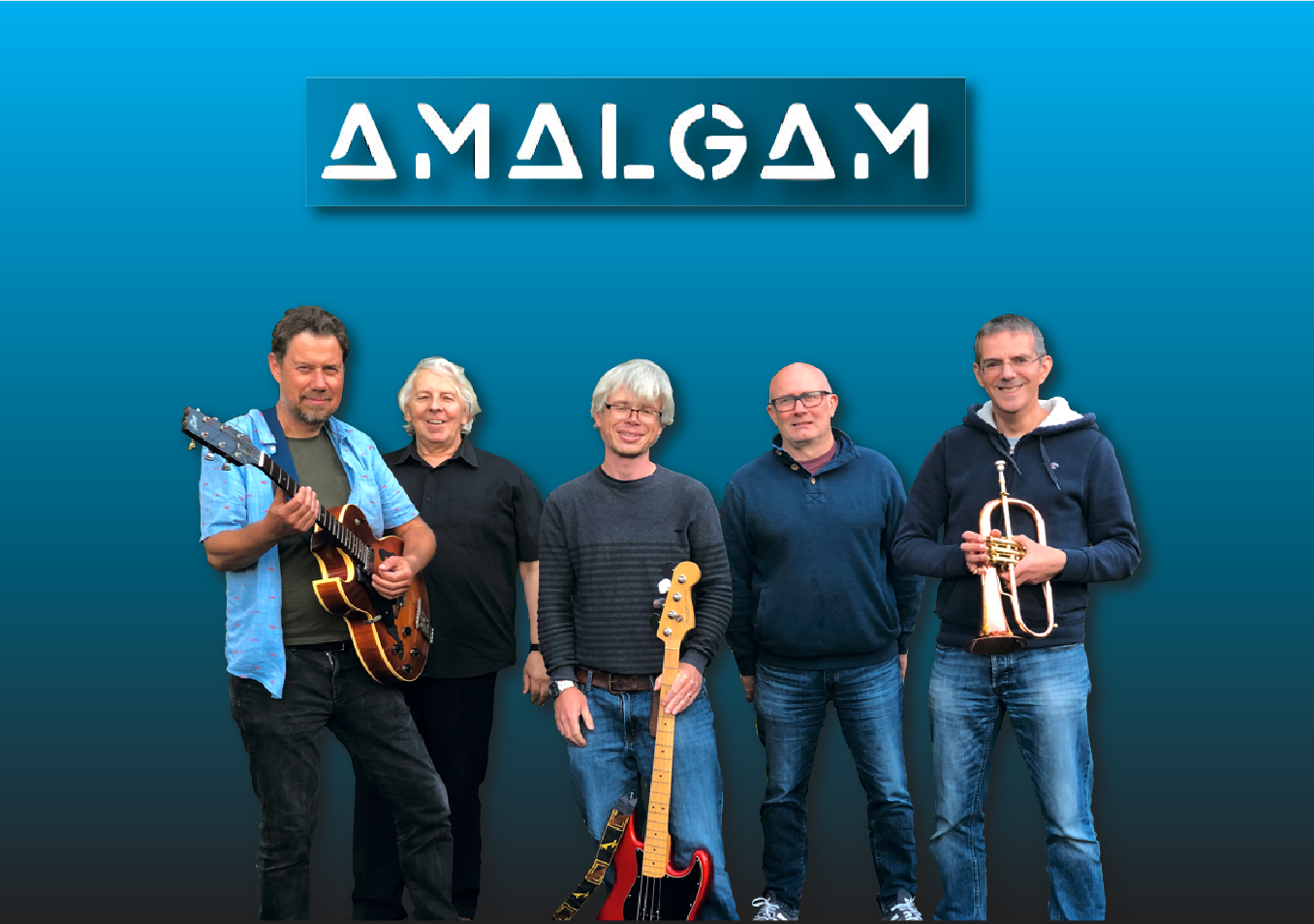 Introducing Amalgam!
Amalgam formed a year before Covid but the band managed to rehearse electronically and make their first album 'Colours'. (Album cover below!) Just released in time for Writtle Jazz Festival!
The band are predominantly local, with Lawrence Harper on Trumpet, Jason Nicholls on Bass, Dave Lee on Piano, Trevor Taylor on Drums and guitarist Dave Whiting all the way from South London!
Every musician has contributed excellent original compositions, exploring many areas including folk, classical music, free improvisation as well as Jazz!
Great Refreshments!
Marquees for all the food and bars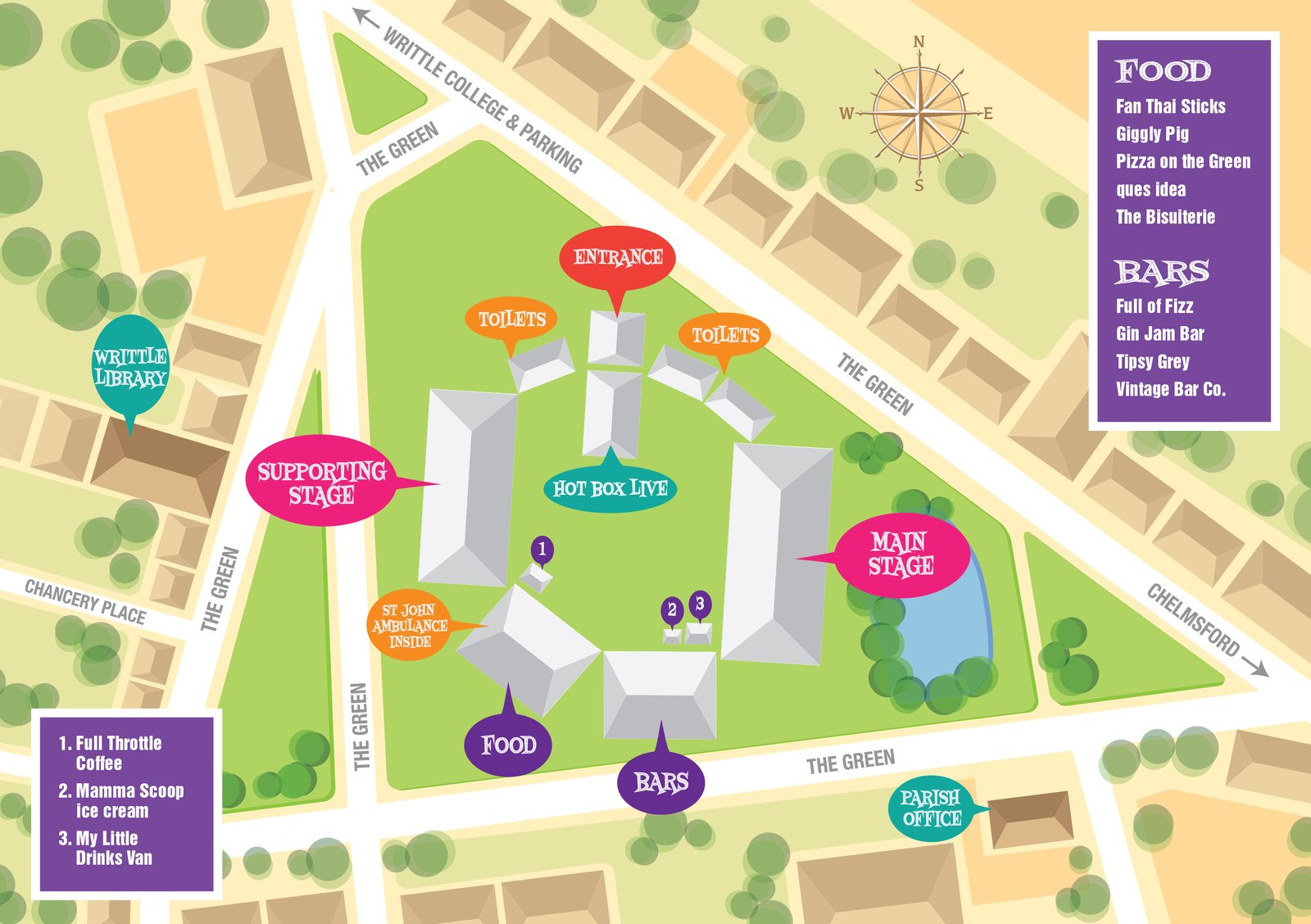 Here's a taste of what to expect!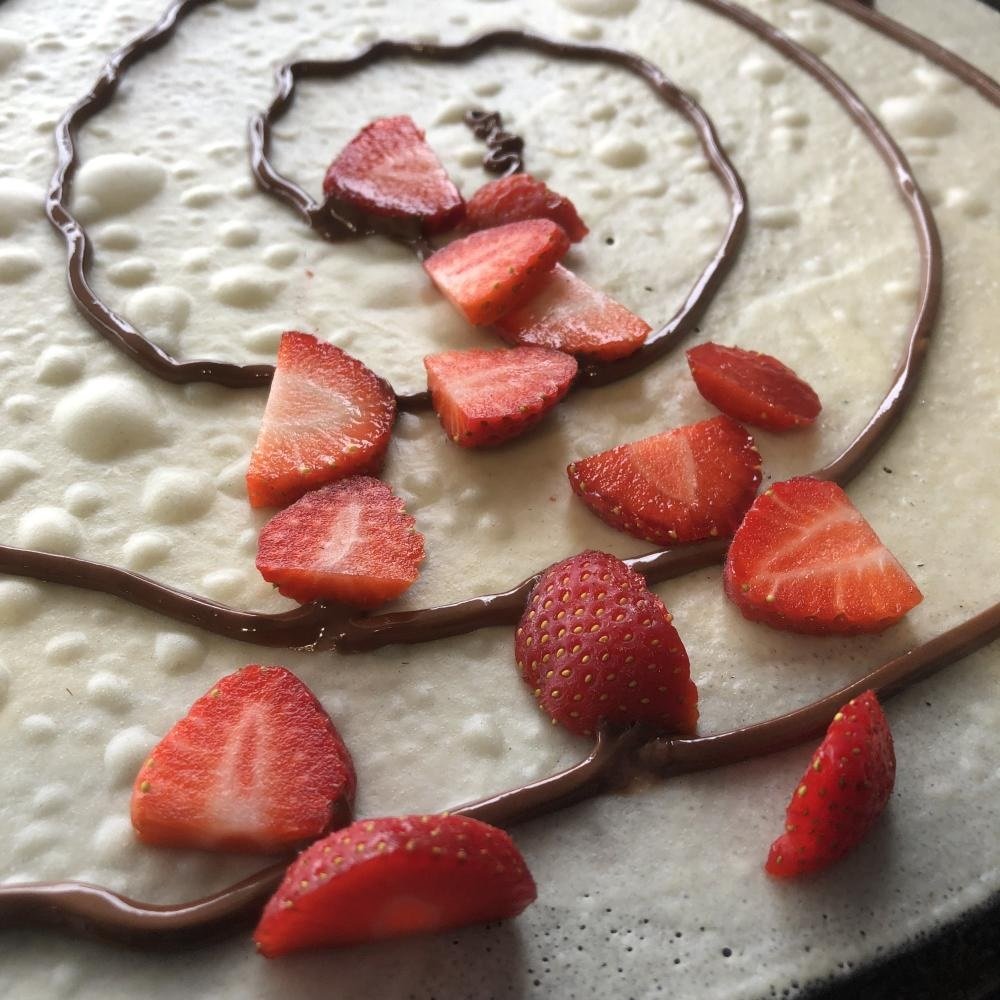 The Bisuiterie
Our mobile crêperie and dessert van offers a plethora of desserts as well as freshly made crêpes and Belgian waffles.
Absolutely everything (except the Nutella we may use as a topping for crêpes and waffles) is homemade by our very talented French patisserie chef. We do not use any pre-made fillings or mixes, everything is made from scratch and from locally sourced ingredients where possible.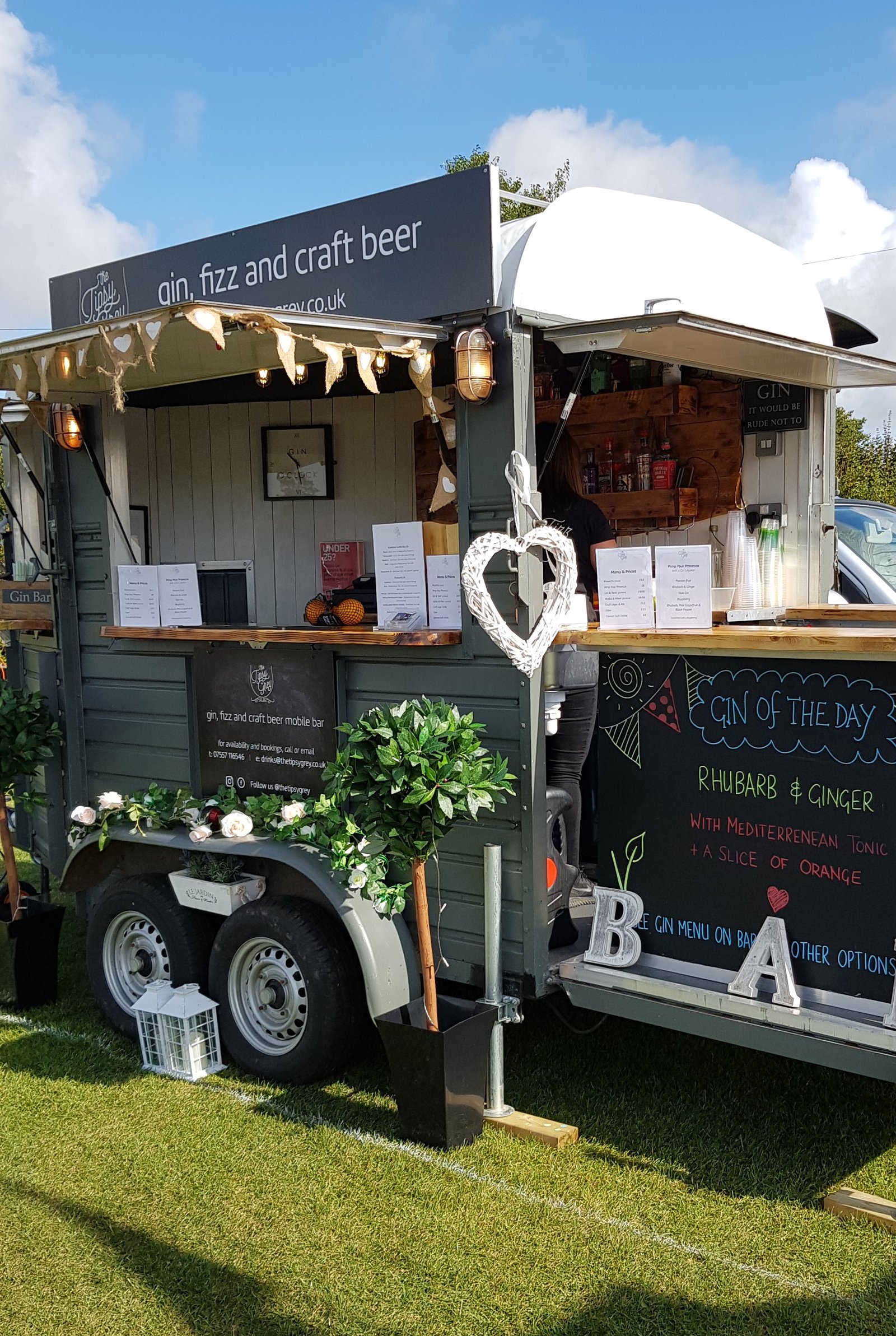 Tipsy Grey
Our passion for drinks and working with amazing people started a great idea. Sisters, Rachael and Emma and their friends Clair and Lin decided it was time to put their social skills to good use. So, The Tipsy Grey was born. A premium mobile drinks service for your social gatherings.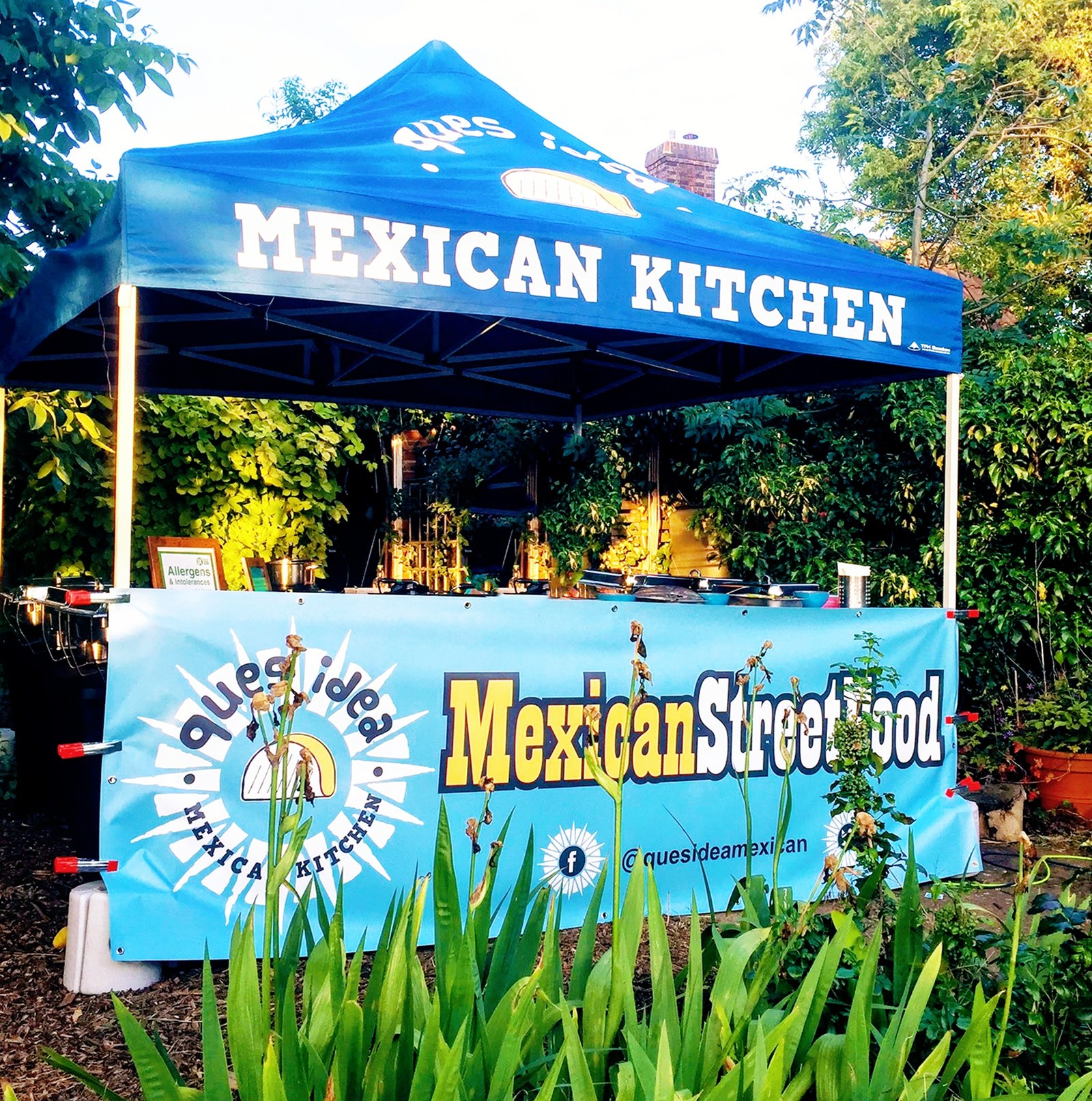 ques idea
Well hello there!…
In a nutshell (or perhaps an avocado skin?), we sprung from my passion for authentic Mexican food (Strictly MexMex flavours …no Tex Mex here!) along with my longstanding love affair with cheese.
​I spent 15 years living in Mexico, where I learned about, cooked and ate A LOT of Mexican food.
You eat with us…you get the real deal!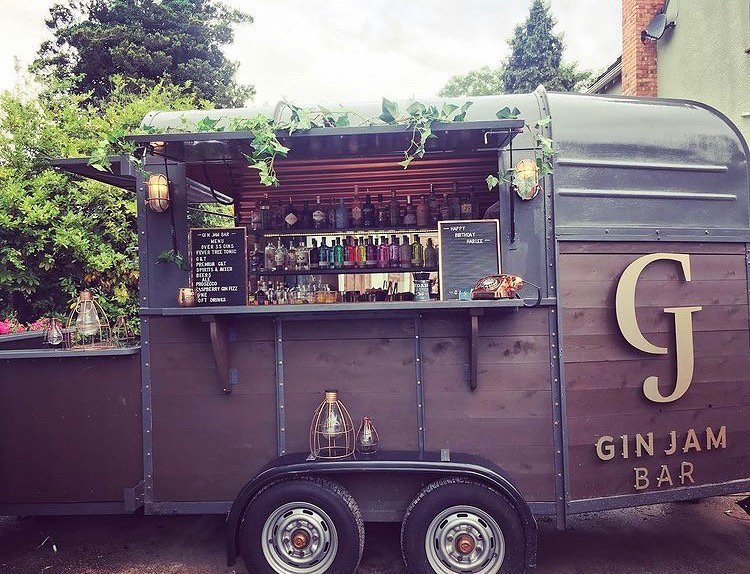 Gin Jam Bar
Welcome To Gin Jam Bar
A Gorgeous Converted Horsebox
We simply love events, socialising, great food and drink, so, nice to see you here too.  Once an old horse trailer now a beautiful, stylish mobile events bar, adding rustic charm to any event.
Pizza on the Green
'Pizza on the Green' is based in Bures, on the Essex / Suffolk border. We provide sourdough, stone-baked pizzas with high quality toppings. 
As well as traditional toppings, our popular pizzas include locally sourced free-range Sausage & Chorizo, BBQ chicken, Prosciutto & Buffalo Mozzarella, vegetarian options to include Goats Cheese & Stokes Red Onion Marmalade, Mediterranean Vegetable and a vegan Butternut Squash pizza. Gluten and dairy free options are also available! 
Our friendly team are excited to be making their first appearance at the Writtle Jazz Festival this year.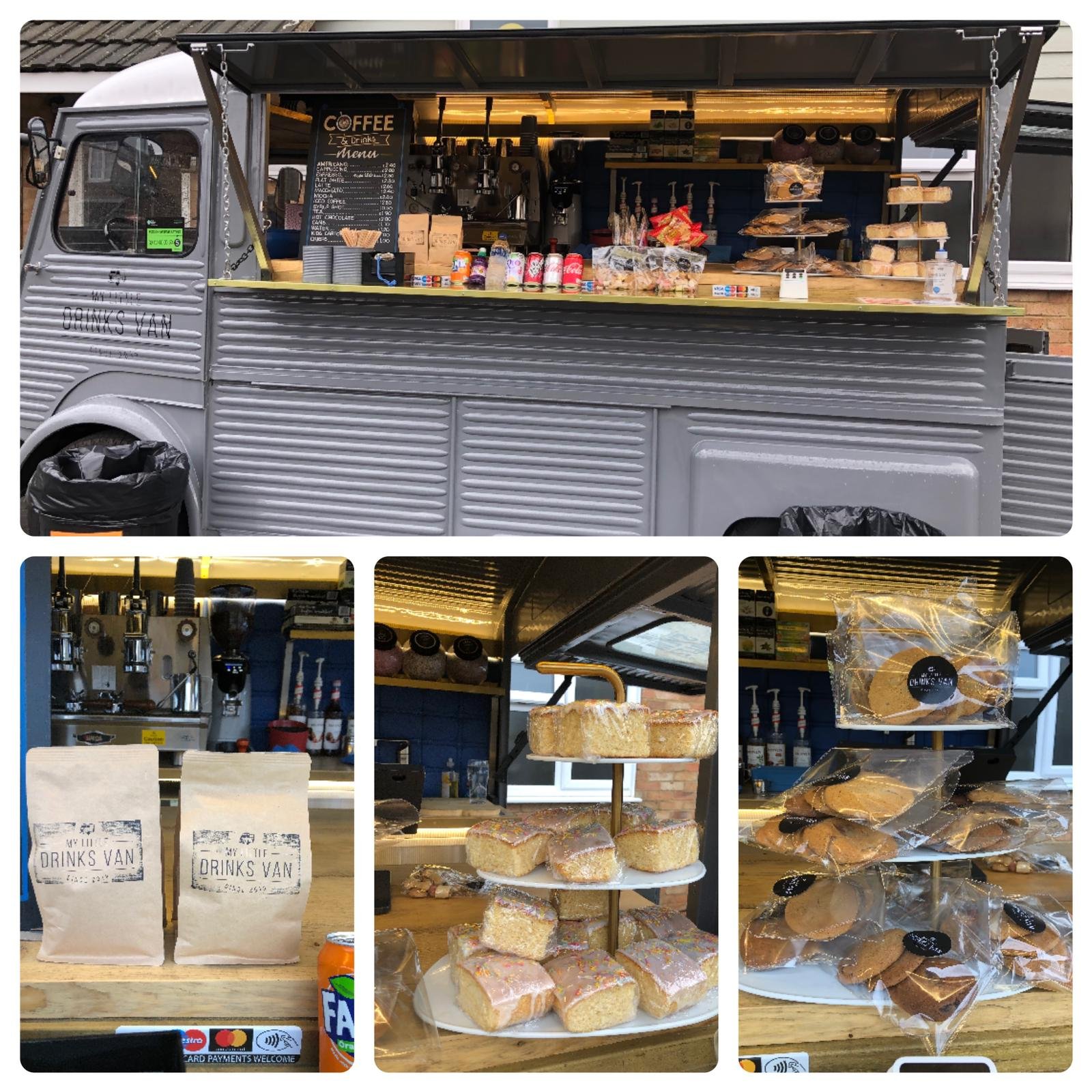 My Little Drinks Van
The Sylva Waltz provides locally sourced Coffee from Artisan Roasters Mac & Me. A varied range of freshly made milkshakes, cold drinks, snacks and freshly homebaked cakes are available, with special consideration in mind for our vegan and gluten free friends. We are also dog friendly, offering our ever so popular doggie ice cream.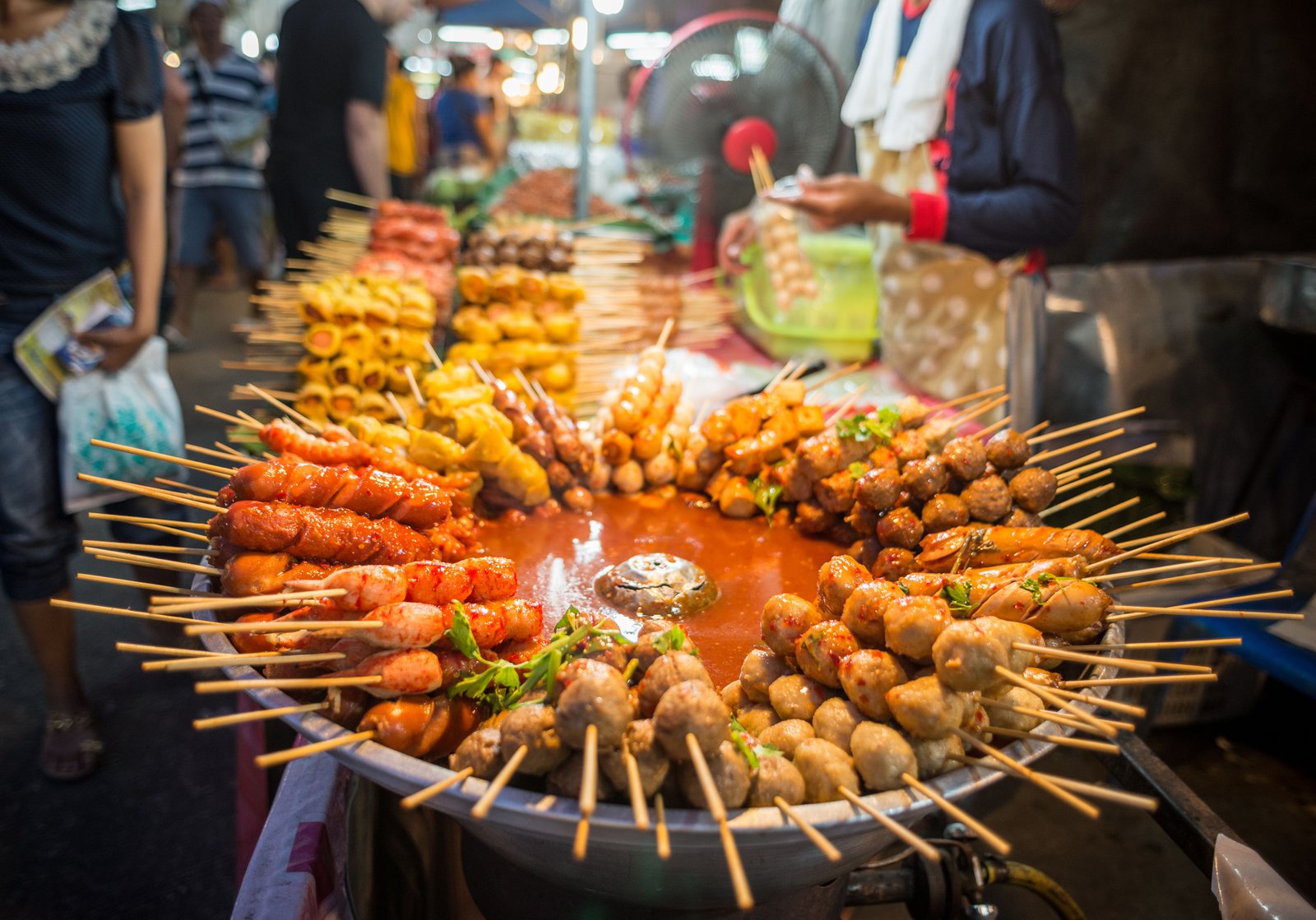 Fan Thai Sticks
We love to cook with passion!
As the street food concept is just a part of the culture in many places in the world or is gaining more popularity in other countries we are very excited to contribute to it bringing authentic Thai street food dishes to the UK public.
Vintage Bar Company
It is that journey that in June 2018 we embarked upon with our aim to restore this timeless french workhorse into a superb fully functioning mobile bar. The result is there for all to see and I'm sure you will agree with us the old boy has brushed up quite well.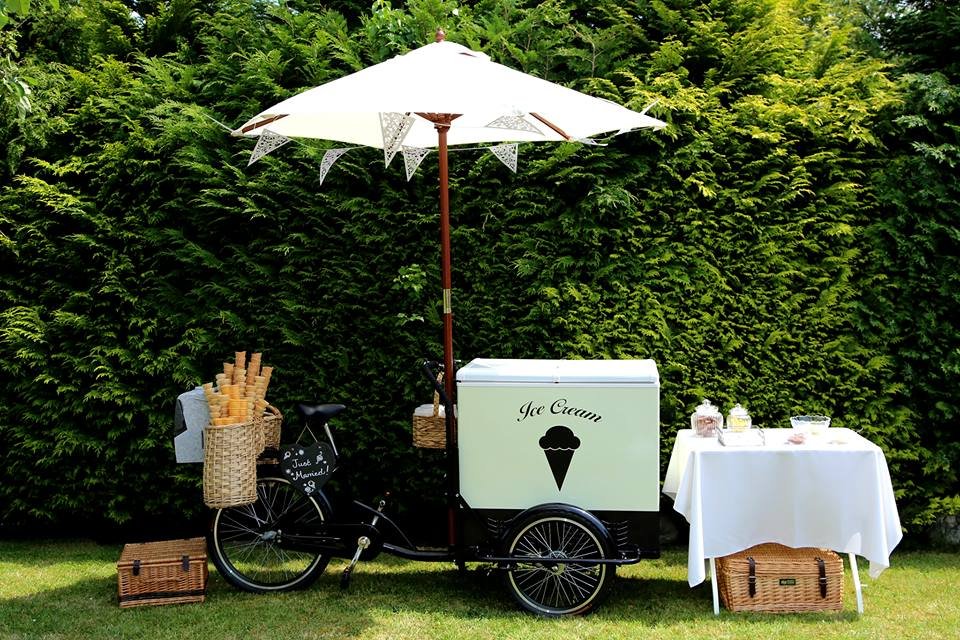 Mamma Scoop
This family inspired business hails from Sicily where some of the best, most tastiest Gelati originated many moons ago. It is perhaps fitting that Mamma Scoop's vintage style service evokes that feeling of a bygone era and offers a taste that has delighted ice cream lovers for generations…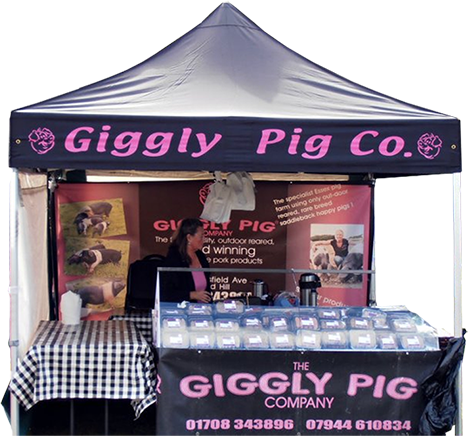 Giggly Pig
Saddleback pigs are renowned for their delicious taste which is unique to their breed. We don't add any fat to our products to ensure the best quality! Made from our rare breed British Saddleback pig from our farm in Essex.
We can cater for any event with either our cooking trailer from which we serve sausages and pork burgers in our own fresh hand made rolls, as well as our hog roast!
Full of Fizz
We love meeting new people and we love Prosecco and Gin!! So we have decided to put the two together and help others to enjoy themselves so opening a mobile prosecco bar was the perfect opportunity to do this!
Where It's At
Writtle Village Green
CM1 3DU